The muppets at the Department of Home Affairs were obviously taken aback by RBA governor Phil Lowe's admission that immigration holds down wages, firing back with research supposedly debunking the RBA's claim:
The Department of Home Affairs, which oversees Australia's immigration program, said studies had "consistently found no statistically significant relationship between wage growth and immigration".

"Research conducted by economists at the ANU (Australian National University) … found little evidence that the labour market outcomes of Australian-born workers are negatively related to immigration," a spokesman said.

The department also pointed to research from the Committee for Economic Development of Australia, which it said found recent migrants had not had a negative impact on local wages or participation rates.

"In some cases, an increase in migrant concentrations in certain levels of qualification and experience is associated with a positive impact on wages and employment," the spokesman said.
Why not cite studies showing that immigration does lower wages, for example from the Productivity Commission, Victoria University, the Bank of England and Cambridge University, or Professor Bill Mitchell. Economists right across the nation are also now warning that wage growth will surge unless Australia's international border reopens. In doing so, they explicitly acknowledge that immigration lowers wages.
Let's get back to basics here. The reason why Australia's business groups lobby so feverishly for a 'strong migration program' is obvious: it enables them to hire from a global pool of labour which reduces local worker bargaining power, holds down wage costs, abrogates their need to provide training, and gives businesses a bigger pool of consumers to sell goods and services to.
It is as simple as the above. Everyone knows it to be true because it is logical and 100% true.
One only needs to look at the prior period of extreme immigration in Australia, which was associated by the sharpest collapse in Australia wage growth on record. If immigration had a positive impact on wages, as suggested by the Department of Home Affairs above, we would not have seen Australia's wage growth so badly miss the government's and RBAs own forecasts:
In any event, Australians do not want a return to the high levels of immigration experienced pre-COVID. Public policy should reflect their wishes.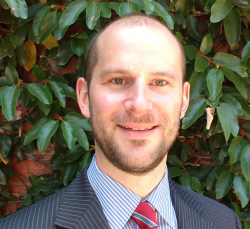 Latest posts by Unconventional Economist
(see all)