Amid the conga-line of evidence showing that temporary migrants have been ruthlessly exploited on Australia's farms, which has frequently been labelled "modern slavery", the Australian Workers Union (AWU) has lodged an application with the Fair Work Commission to amend the Horticulture Award to guarantee a minimum casual rate of pay for all farm workers.
As expected, the agricultural industry has hit back, claiming that implementing a minimum rate of pay would force up fruit and vegetable prices:
In the lead up to this week's hearing farmers have been vocal opponents of any changes to the award rate – with some arguing a floor in the minimum pay rate would be burdensome and result in an increase in prices for customers…

The National Farmers Federation said piece rates incentivised and awarded productivity, noting that almost half the industry uses them.

"Employment is the No.1 expense for many growers, at as much as 66 per cent of their operating costs"… NFF CEO Tony Mahar said.

He sought to separate the underpayment of workers with the piece rate structure, arguing that the worker exploitation in the industry is unrelated to the rate of pay.
However, supply chain experts say it is "unfair to place the blame" of increased prices on workers who want a liveable wage:
Dr Michael Callaghan, lecturer in ethics and sustainability at Deakin University, told The New Daily the horticultural industry's inability to pay its labour force properly, showed the industry was "unsustainable"…

"Primary producers need to look seriously at not making their profit from their employees, but taking care of them. That will make the industry stronger in the long run."
At this point, it is important to cast our minds back to the 327-page report from the National Agricultural Labour Advisory Committee, released in March, which explicitly admitted that the agricultural industry's overreliance on cheap migrant labour is bad for productivity and unsustainable:
Australia's main competitors in agriculture are either ahead or running very close. In many ways, Australia is at a crossroads. Either its enterprises go all out to modernise by learning and adopting new methods, or they fall behind the others, occupying increasingly uncomfortable niches, relying on inadequately trained, low productivity workers, using the same old approaches that worked yesterday, and then finding themselves in a situation where business as usual has suddenly turned into business in decline…
Without such easy access to cheap, exploitable migrant workers, Australia's farms would be forced to raise wages to attract local workers. These higher wages would, in turn, encourage farms to seek out labour-saving technologies and automation, thereby raising the productivity.
Indeed, with Australia's border closed and the foreign worker tap shut off, we have already witnessed multiple examples of Australian farms undertaking productivity-enhancing investments in labour saving technologies, thus proving our point.
Sadly, the Morrison Government's recent decision to give farmers easier access to cheap, exploitable migrant workers from South East Asian Nations via a dedicated agricultural visa will undermine future investment by keeping wages artificially low, reducing incentives to automate.
The ultimate outcome will be the opposite of the recommendations from the National Agricultural Labour Advisory Committee above, which wants to see farmers "go all out to modernise by learning and adopting new methods". Instead, the expansion of "inadequately trained, low productivity workers" will dilute the capital base and cause farm productivity to stagnate.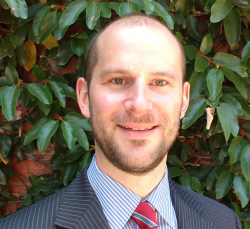 Latest posts by Unconventional Economist
(see all)