Via Pew:
Across advanced economies in Europe, North America and the Asia-Pacific region, few people think the Chinese government respects the personal freedoms of its people. In 15 of the 17 publics surveyed by Pew Research Center, eight-in-ten or more hold this view. This sense is also at or near historic highs in nearly every place surveyed, having risen significantly in countries like Italy, South Korea, Greece, Australia, Canada and the United Kingdom since 2018.

In the United States – where trend data is not available on this question – 90% say Beijing does not respect individual liberties, including 93% of Republicans and Republican-leaning independents and 87% of Democrats and Democratic leaners.

Coupled with this, unfavorable views of China are also at or near historic highs. Large majorities in most of the advanced economies surveyed have broadly negative views of China, including around three-quarters or more who say this in Japan, Sweden, Australia, South Korea and the U.S. However, unfavorable views have remained largely unchanged since 2020, as much of the negative increase in countries such as Australia, Sweden, the UK and Canada came last year in the wake of various bilateral tensions as well as a widespread sense that China handled the COVID-19 pandemic poorly. To the degree that views have shifted at all, unfavorable views have decreased somewhat in the UK (down 11 percentage points).

Although negative views of China remain widespread, in many advanced economies, assessments of China's handling of COVID-19 have improved precipitously. Today, a median of 49% say China has done a good job dealing with the global pandemic, compared with a median of 43% who say it has done poorly. In each of the 12 countries surveyed in both summer 2020 and 2021, the share approving of China's response has increased significantly, and, in places like Belgium, Spain and the Netherlands, it has gone up by at least 15 percentage points (U.S. 2020 data is omitted due to a survey mode change). And, as was the case last summer, more say China is handling the pandemic well than say the same of the U.S. Only in Japan do more compliment the U.S.'s approach to the pandemic than China's (in the U.S., evaluations of the two countries are about equal).

There is widespread preference for stronger economic ties with the U.S. over China. In most advanced economies surveyed, a majority – and often a wide majority – say it is more important for these economies to have strong economic ties with the U.S. than with China. In nations where this question has been asked more than once – Australia, Canada, Japan and South Korea – the importance placed on ties with the U.S. has also grown substantially in recent years. Only in Singapore and New Zealand do about as many or more say relations with China are as important for their country as with the U.S.

These are among the findings of a new Pew Research Center survey, conducted from Feb. 1 to May 26, 2021, among 18,850 adults in 17 advanced economies. Other key findings include:

Few have confidence in Chinese President Xi Jinping to do the right thing in world affairs. These negative evaluations of him are at or near historic highs in most places surveyed.
Across the Asia-Pacific region, opinions are mixed about whether it is more important to try to promote human rights in China, even if it harms economic relations with China, or whether it's more important to prioritize strengthening economic relations with China, even if it means not addressing human rights issues. While a majority in New Zealand (80%), Australia (78%) and Japan (54%) prioritize promoting human rights, as well as a plurality in Taiwan (45%), majorities in South Korea and Singapore prioritize strengthening economic relations. Those who prioritize economic relations with the U.S. over China tend to be much more likely to support promoting human rights.
Europeans approve of China's handling of COVID-19 much more than those in the Asia-Pacific. Europeans also overwhelmingly consider strong economic ties with the U.S. as more important than strong ties with China, while Asian-Pacific publics are more divided.
In both Taiwan and Singapore, ethnic and national identity plays a role in attitudes. In Taiwan, those who identify as Chinese and Taiwanese (rather than as only Taiwanese) tend to prioritize economic relations with China over the U.S. and to have more favorable views of the superpower, among other differences. In Singapore, similar differences emerge between ethnic Chinese and ethnic Malay or Indians.
Older adults are often more critical of China than younger ones – whether it comes to favorability of China, assessments of President Xi, evaluations of how well China has handled the COVID-19 pandemic or opinions about whether China respects the personal freedoms of its people. Older adults also tend to prefer economic ties with the U.S. over China more than younger adults. Patterns are sometimes reversed in South Korea, Taiwan and Singapore, however, with older adults offering more positive evaluations of China on some questions.
How corrupt must your worldview be to miss this reality?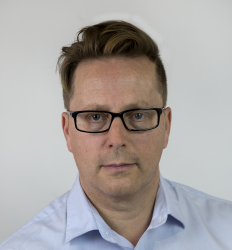 Latest posts by Houses and Holes
(see all)