Finally, the message appears to have sunk in at Labor's headquarters that committing treason is not a great election strategy. Today the leader of the opposition, Anthony Albanese, appeared at The Australian to dramatically pivot away from China. According to Albo:
Anthony Albanese says restarting dialogue with China will be a challenge no matter who wins the next election, forecasting a difficult relationship for the foreseeable future under the "forward-leaning" global ambitions of President Xi Jinping.

In a break from Labor's criticism of the government's handling of the relationship with China, the Opposition Leader said it was going to be a "challenging relationship regardless of who is in government" and backed the Biden administration's "competition without catastrophe" ­approach to Beijing.

In an interview with The Australian, Mr Albanese said the foreign policy of a future Labor government would be based on the "three pillars" of the US alliance, regional engagement and support for multilateral forums.
Albo goes on to say:
Morrison should never have criticised "negative globalism".
That LAbor stands as one with the government on the South China Sea, HK, human rights and protecting Australian sovereignty.
He still wants to kowtow to get a dialogue going but admitted even that would be hard to achieve.
In short:
"I see myself very much as a supporter of the Biden administration's framing of it, of competition without catastrophe. How do we acknowledge that there is competition there and deal with it, but deal with it in a way that doesn't lead to catastrophe?

"That means engaging not just with the US but with our other allies in the region."

He said it was important a strong trading relationship with China was a "permanent feature of the landscape".

"We need to acknowledge the achievement that is there in terms of the greatest ever lifting of an enormous proportion of the population out of poverty that we have seen China have in the last couple of decades."
This is all a far cry from the shadow foreign affairs spokesperson, Penny Wong, and her shockingly dangerous and dated drivel from a few short weeks back:
…ultimately, we should heed Allan Gyngell's reminder that in all Whitlam's "thinking about foreign policy he emphasised the need to face up to the realities of the world".

It's about honest assessments of our interests, and bold pursuit of them. It's about facing the reality that while much of our history is in Europe, our home and our future are in the Indo-Pacific.

And it's about recognising – as one of Whitlam's successors, Paul Keating, said – that we need to find our security in Asia, not from Asia.
It appears MB attacks on Labor – for we are the only ones making them – are having an effect. The question is, is it real or just pre-election window-dressing?
Firstly, given the timing, we can only conclude that it is the latter.
Secondly, where is the policy ballast for this pivot? Labor is neck-deep in fifty years of intellectual and marketing collateral that supports the "Asian century" and "Asian engagement". Shadow Foreign Affairs Minister Penny Wong was spouting it two weeks ago. It's still there in Albo's speech, in the China trade as a "permanent feature of the landscape". There's been no White Paper nor policy discussion nor deeply considered policy process since then. Just this this sudden pre-election pivot.
Third, when China dumped upon Australia the 14 conditions to end democracy, Labor failed catastrophically.  This historic document is on the scale of the Magna Carta only it is the reverse of it. That is why Australia was invited to present it at the G7 gathering of free states.  Yet Labor has never repudiated it and blamed the Morrison government for it.  This betrayed a Labor culture and judgment as so compromised by CCP sympathies that it sided with China in a psy-ops war upon Australia the likes of which has not been seen since WWII.
A little speech by Albo the electioneer declaring that he will protect Australian sovereignty now is about as convincing as Scott Morrison declaring he's done a great job of the vaccine rollout.
No, Albo. You can't be trusted on China. Nor, therefore, can you be trusted with the management of Australia's national interest.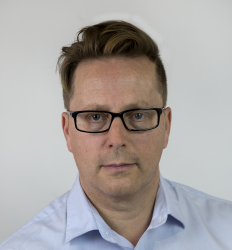 Latest posts by Houses and Holes
(see all)