Labor and its foreign affairs spokesperson, Penny Wong, are on the hustings today celebrating a century of the Chinese Communist Party:
As much of the world's attention is consumed by the implications of Xi Jinping's more assertive China, there is a valuable lesson offered by an anniversary we commemorate this month.

…Whitlam held that it defied reason to ignore the political leaders of a quarter of the world's population.

There will always be differences to manage in our leading Asian relationships, requiring calm, confident and consistent engagement.

He had begun a decisive shift in Australia's world view, putting our region at the centre, alongside the multilateralism championed a generation earlier by Doc Evatt.

…FitzGerald recalls Whitlam did not approach "China in isolation but as part of a broad foreign policy idea, that Australia needed a relationship with Asia based on acceptance of it as our enduring international neighbourhood".

…Many countries are seeking a demonstration from Beijing that nearly half a century after international recognition at the UN, it wants to be seen as a responsible international power.

But, ultimately, we should heed Allan Gyngell's reminder that in all Whitlam's "thinking about foreign policy he emphasised the need to face up to the realities of the world".

It's about honest assessments of our interests, and bold pursuit of them. It's about facing the reality that while much of our history is in Europe, our home and our future are in the Indo-Pacific.

And it's about recognising – as one of Whitlam's successors, Paul Keating, said – that we need to find our security in Asia, not from Asia.
OK, so let's be honest about these realities:
No other Asian nation is as open to cross-border people-to-people exchanges as Australia's is. This applies to universities, businesses, society and governments.
This brings to bear unique pressures on the political economy which we have seen repeatedly in the past six years. Corruption and bribery, campus bullying, technological warfare, parliamentary influence, trade coercion, you name it.
Therefore, we need to be uniquely vigilant in protecting the integrity of our institutions.
Australia's ethnic Chinese diaspora must especially be protected from bullying for the same reasons.
This is the only concrete pushback against China that Australia has undertaken. To protect itself. Various Morrison foot-in-mouth moments are just colour. Yet, in return, the CCP has bashed, insulted and spat on Australia. The reason? It's plan to corrupt and own our unique openness has been thwarted.
Australian relations with ASEAN are fine – see RCEP – and are flourishing with Japan and India.
As China bullies other Asian nations, they will turn to Australia and the liberal bloc for support and a China hedge.
In the face of these realities, stale platitudes like "find our security in Asia, not from Asia" are so generic and tired that they are useless. "Asia" is not "Asia" and it never was. It is a spectacularly diverse group of cultures and liberal democracies that struggles constantly against a tendency towards corruption and autocracy.
Now it is under intense assault from a historical and autocratic enemy in China.
As a doctrine. "Asian engagement" is completely useless in this environment. Indeed, it is worse, both inwardly self-hating and outwardly arrogant. We long ago engaged Asia. It changed us with enriched culture. We changed it with enhanced freedom. It was never smooth and not always friendly but impacted both for the better.
But not everywhere. In China, things were hopeful for a while but then it went the other way into tyranny. Now, we need to protect what we have become from what it has become.
The greatest service we can render ourselves and Asian peoples in this goal is to be a beacon of liberalism against China within the emerging liberal bloc. This directly engages every person in Asia, including all Chinese peoples, while repudiating the CCP.
This does not mean fighting wars with anyone that disagrees. That's the falsehood delivered by Labor's ludicrously reductive binary of "security in, not from Asia".
We can and should engage anyone that wishes to live under the basic human rights of freedom and prosperity. This includes the vast majority of humans that live in Asia.
We can and should disengage from anyone seeking to do harm to that vision in our own backyard, such as the CCP's attempts to buy or militarise Pacific states and apply its totalitarian 14 conditions here.
This is entirely achievable without putting a gun to anybody's head elsewhere.
This is the ultimate form of pragmatism. To protect the system that has delivered us the highest living standards on Planet Earth and about as close to human utopia we are ever going to get.
Penny Wong's and Australian Labor's thinking on foreign affairs is paralysed by self-referentiality, trapped in race politics and obsolete beyond belief.
It is an extraordinary national security risk.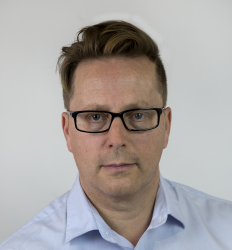 Latest posts by Houses and Holes
(see all)