China's Three Red Lines policy for deleveraging property developers has pushed the largest and most highly geared to the edge of extinction. Everngrande is fighting on, pulling every string that it can:
At least two of Hong Kong's biggest lenders are reconsidering halts on mortgages for China Evergrande Group's unfinished properties, after the decisions were questioned by the city's de facto central bank, according to people familiar with the matter.

The potential turnabout by HSBC Holdings Plc and Bank of China Ltd.'s Hong Kong unit comes just days after the banks suspended the mortgages amid mounting doubts about Evergrande's financial health.

The Hong Kong Monetary Authority asked banks to explain the situation on Thursday, questioning whether staff and homebuyers had been told that new loans for two of Evergrande's uncompleted residential projects were being halted, people familiar with the matter said, asking not to be identified discussing private information. One bank official interpreted the HKMA's questions as a subtle request to rethink the halts.
That was enough to give its bonds a relief rally but 54 cents 0n the dollar is hardly out of the woods:

Still, somebody is buying:
A little-known property company has been adding to its money-losing wager on China Evergrande Group, amassing bond holdings with a face value of $1 billion despite growing fears of a default.

Asia Orient Holdings Ltd., led by secretive tycoon Poon Jing, disclosed its position in a Hong Kong exchange filing this week showing it and group firms had spent at least $230 million on Evergrande debt over the past year. Asia Orient added to holdings in the midst of a deep market selloff on June 9, while an affiliate made purchases about a week later.

With Evergrande bonds now trading near record lows, Poon's company and its affiliates are sitting on unrealized losses on disclosed holdings.
Goldman is reporting that Asian junk debt is hurting, especially Chinese developers:
Another week when idiosyncratic news dominatedprice action across the Asia credit market. And once again, market concerns centered on developments surrounding Evergrande, with large falls in the company's USD bond prices at the start of the week,which were partially recouped towards the latter part. Despite the large moves in Evergrande bond prices, spillover to the rest of the China HY market was relatively contained. The ICE BAML China Property BB index saw spreads widen by 27bps, whilst the ICEBAML China Property B index (excluding Evergrande) widened by 99bps. To us, these reflect Asia credit investors are already conservatively positioned regarding China single-B credit risk, and search for yield motives remain strong. Furthermore, primary market remained active, with USD 10.5bn of new issuance over the past week. We continue to expect lower rated China HY risk to remain volatile in the coming weeks, and will watch for 1H21 earnings as a potential positive catalyst.

Evergrande liquidity concerns came to the forefront. Evergrande bond prices have been under pressure in recent days,following a number of news reports that raised some investors' concerns about the company's liquidity position. With theirMarch and April 2022 maturing bonds priced in the 60s, we believe the China HY markets are no longer pricing in a muddlingthrough scenario. Should credit concerns on Evergrande pickup, we believe there could be a near term negative impact onChina HY sentiment. However, abroader impact could potentially come from the operational side, given the company'ssignificant level of trade payables and contract liabilities outstanding.

Fatter tail in China HY, though muddling through still possible.We still believe muddling through is aplausible scenariofor the China HY market, though as recent news flow shows, the situation is fluid and the markets are repricing to reflectlarger tail risk. We believe policymakers would want to avoid systemic pressures from arising and, based on precedent,would seek to maintain stability in the impacted housing markets. Whilst we maintain a positive view towards Asia HY, weare not comfortable with broad overweight stance on China single-B sector, and expect lower rated credits to remain volatile.
Or negative. Those spreads are getting painful, considerably worse than the 2015 shakeout when the entire Chinese property market was tanking.
This is going to impact much wider than Evergrande and remains an ongoing risk of materially lower property starts in China in due course. The entire sector is a bloodied mess:

If so, the consequences for iron ore are dark: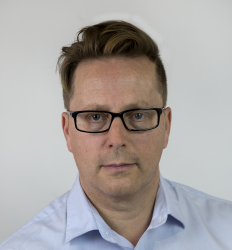 Latest posts by Houses and Holes
(see all)