Analysts are shocked that Australians have taken umbrage with being spat upon daily by China. They are even more shocked that this might mean that China's intentions are less than benign. The Guardian is outraged:
More than four in 10 Australians are worried China may attack Australia, according to new polling, expressing a level of fear that is nearly as high as among Taiwan's population.

The Australia Institute, a progressive think tank that commissioned polling in both Australia and Taiwan, said the "astounding" findings may be partly explained by some government figures in Canberra "beating the drums of war".

…Allan Behm, the head of the international and security affairs program at the Australia Institute, said there was "no doubt that China's recent actions and anti-China rhetoric in Australia have generated fear and insecurity in the Australian community".

…Melissa Conley Tyler, a research associate in the Asia Institute of the University of Melbourne and co-author of the polling report, said she was "astonished that a similar number of Australians think China will launch an armed attack on Australia as in Taiwan".
Here is a very small sample of recent CCP rhetoric directed straight at the Australian people and widely reported in the media:
"We must accelerate the modernization of national defense and the armed forces. …we will never allow any foreign force to bully, oppress, or subjugate us. Anyone who would attempt to do so will find themselves on a collision course with a great wall of steel forged by over 1.4 billion Chinese people."
"If Australia wants to get involved in the Taiwan question, it will consider whether China will use its forces to strike back at Australia, and if so, whether the US has the ability and will to protect Australia. That is what worries the Australian military most. To its dismay, the US would probably protect itself once a crisis occurs, and the Australian military must weigh up what losses a war would incur to Australia."
"To offer a blunt reading of these officials' remarks, the current trouble with China-Australia bilateral ties are Canberra's own making, and bilateral relations and cooperation will continue to face challenges, until Australian officials take concrete actions to rectify their toxic approach toward China rather than making empty calls for talks or outreach."
"Weaponising the concept of national security to block Chinese investment is detrimental to mutual trust as well as bilateral economic and trade relations."
"Chinese society has become relaxed about China-Australia ties. The Chinese people endorse a philosophy that does not intensify conflicts and cherishes peace. But Australia has been excluded from this philosophy by the Chinese people. Australia treats China's goodwill with evil. It is not worthy to argue with it. If it does not want to do business with China, so be it. Its politics, military and culture should stay far away from China – let's assume the two countries are not on the same planet. As a warhound of the US, Australia should restrain its arrogance. Particularly, its warships must not come to China's coastal areas to flex muscles, or else it will swallow the bitter pills."
Not to mention the 14 demands to end democracy:

Let's not mention the trade war, the militarisation of the Pacific, the bribery in our parliament, the capture of Australian Labor, the cyber-attacks, once per century pandemic likely released from a Chinese lab, the ceaseless and unprecedented insults emanating from every wolf warrior.
None of this is the cause for a rise in concern in the Australian people about Chinese intentions Downunder? Instead, it's the few statements by random officials that maybe all of the above might signal some ill-will and we may be required to defend ourselves from it?
Here's a newsflash for the astonished and cringing analysts who have so fulsomely been captured by CCP propaganda.
Australians are on the end of a deliberate and sustained CCP psy-ops war to break it from ANZUS. That it is generating fear and loathing of China is ZERO SUPRISE.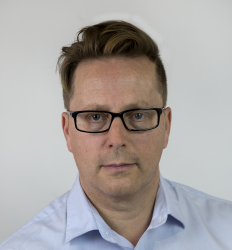 Latest posts by Houses and Holes
(see all)