Via Sinocism:
China Is Building A Second Nuclear Missile Silo Field – Federation Of American Scientists

Satellite images reveal that China is building a second nuclear missile silo field. The discovery follows the report earlier this month that China appears to be constructing 120 missile silos near Yumen in Gansu province. The second missile silo field is located 380 kilometers (240 miles) northwest of the Yumen field near the prefecture-level city of Hami in Eastern Xinjiang…

The silo construction at Yumen and Hami constitutes the most significant expansion of the Chinese nuclear arsenal ever. China has for decades operated about 20 silos for liquid-fuel DF-5 ICBMs. With 120 silos under construction at Yumen, another 110 silos at Hami, a dozen silos at Jilantai, and possibly more silos being added in existing DF-5 deployment areas, the People's Liberation Army Rocket Force (PLARF) appears to have approximately 250 silos under construction – more than ten times the number of ICBM silos in operation today.

The number of new Chinese silos under construction exceeds the number of silo-based ICBMs operated by Russia, and constitutes more than half of the size of the entire US ICBM force. The Chinese missile silo program constitutes the most extensive silo construction since the US and Soviet missile silo construction during the Cold War…

Later this year (or early next year) the parties to the nuclear Non-Proliferation Treaty (NPT) will meet to review the progress of the treaty. Although the treaty does not explicitly prohibit a country from modernizing or even increasing its nuclear arsenal, reduction and eventually elimination of nuclear weapons are key pillars of the treaty's goal as reaffirmed by numerous previous NPT conferences. It is difficult to see how adding nearly 250 nuclear missile silos is consistent with China's obligation to "pursue negotiations in good faith on effective measures relating to cessation of the nuclear arms race at an early date and to nuclear disarmament…"

A 2nd New Nuclear Missile Base for China, and Many Questions About Strategy – The New York Times

For decades, since its first successful nuclear test in the 1960s, China has maintained a "minimum deterrent," which most outside experts judge at around 300 nuclear weapons. (The Chinese will not say, and the U.S. government assessments are classified.) If accurate, that is less than a fifth of the number deployed by the United States and Russia, and in the nuclear world, China has always cast itself as occupying something of a moral high ground, avoiding expensive and dangerous arms races…

The mystery is why China's strategy has changed.

There are several theories. The simplest is that China now views itself as a full-spectrum economic, technological and military superpower — and wants an arsenal to match that status. Another possibility is that China is concerned about American missile defenses, which are increasingly effective, and India's nuclear buildup, which has been rapid. Then there is the announcement of new hypersonic and autonomous weapons by Russia, and the possibility that Beijing wants a more effective deterrent.

A third is that China is worried that its few ground-based missiles are vulnerable to attack — and by building more than 200 silos, spread out in two locations, they can play a shell game

US triggers China's urgency to strengthen nuclear deterrent: Global Times editorial – Global Times

There has been no official Chinese response to these US reports. Some people in China have suggested that those silos claimed by the US might be foundations of wind power plants, though this claim has also not been confirmed by official sources…

Washington needs to be clear that in an era when China's economic and technological capabilities are abundant, the US' implementation of a policy with strong pressure and the resulting increased risk of a China-US strategic collision will inevitably bring a sense of urgency for China to intensify the building of its nuclear deterrent. The US – the country with the strongest military forces in the world – is worried that its nuclear deterrent is not sufficient. They should put themselves in China's shoes and consider what China's strategic concerns will be. Don't we have many more reasons to make our own nuclear arsenal stronger?
China has some caching to do:

Needless to say, this makes the US nuclear umbrella for the rest of Asia absolutely critical. In that sense, it's not all bad though it is certainly MAD.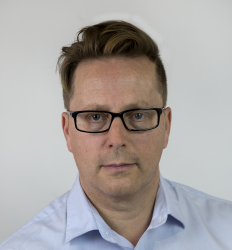 Latest posts by Houses and Holes
(see all)