EY Australia has a new report out on the prospects for Aussie cola over the next three decades and the news is good:
Two-thirds of jobs will be lost.
Under an orderly scenario, fossil fuel demand falls 42% globally by 2040.
Under the disorderly scenario, which delays action until after 2030, fossil fuel demand collapses 70% to 2050 in a policy panic.
Doubtless, Australia and the world will take the worst of the two paths.
It won't simply be less demand for coal. It will be collapsing demand for anything that derives from coal-fired power. Via the ABC:
Mark Carney, the former head of the Bank of Canada and more recently the Bank of England, delivered a blunt assessment of our prospects last week at a conference organised by the Australian Council of Superannuation Investors.

Now the United Nations special envoy on climate change and finance, Mr Carney said the world was trending towards enforcing climate policy through trade action and Australia needed to ramp up its response.

The EU legislation is still in a rough form but will include aluminium, iron, steel, cement, natural gas, oil and coal.

The immediate impact of the carbon border taxes is unlikely to inflict major damage on Australia.

Europe takes just 3 per cent of our total exports and, while our sales to the US are substantially higher, they're not carbon intensive.

The biggest problem will arise if the US imposes carbon border taxes on Chinese made goods.

As our biggest export destination, particularly for iron ore, any action against the Middle Kingdom will have an immediate impact on us.

Given the rapidly escalating tensions between the superpowers, that is highly likely.

Then there is our second biggest trading partner.

Japan late last week announced it was radically revising its emissions target ambitions and announced an accelerated plan to decrease imports of coal and LNG, two of our biggest exports.

The federal government has long been opposed to any form of carbon pricing and has yet to even commit to net zero emissions by 2050.

But the events of the past few weeks may force its hand.

Otherwise, it risks being caught on the wrong side of history at great cost to the economy.
The good news is, there'll be heaps of new jobs in renewable energy, especially in QLD coal districts: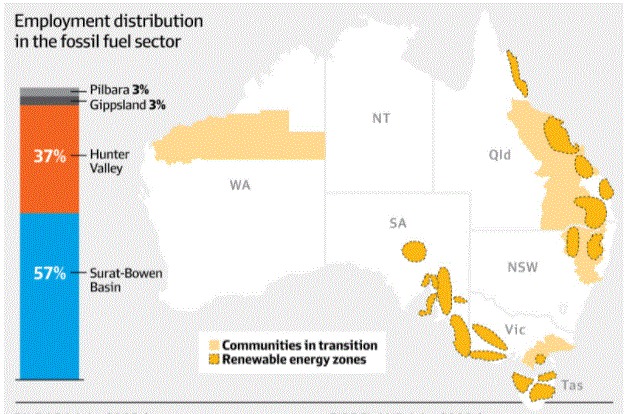 It's great to see Jabba Christensen hard at work ensuring a smooth transition:
Scott Morrison has sought to defend government MP George Christensen for anti-lockdown activism in Queensland, stating Australians have "free speech" and can attend rallies where public health orders allow, while condemning rally-goers in Sydney as "selfish".

In addition to attending a lawful rally in Mackay, Christensen has appeared to endorse the rally in locked-down Melbourne, arguing on social media that civil disobedience was "moral" and "the only response to laws that restrict freedom".

Christensen is one of a number of rightwing politicians seeking to capitalise on social unrest generated by lockdowns responding to the Delta strain outbreak 18 months into the global Covid-19 pandemic and months before the entire Australian population will be offered a vaccine by the end of 2021.
Still, it'll happen with or without him on the pure economics of it.

In five years:

And ten:

On the other hand, the Hunter is buggered. It may need to triple house prices to get through.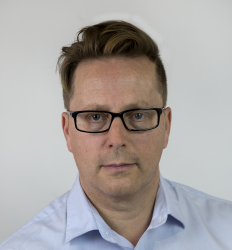 Latest posts by Houses and Holes
(see all)