Amid the reams of evidence showing that temporary migrants have been ruthlessly exploited on Australia's farms, which has frequently been labelled "modern slavery", the Australian Workers Union (AWU) recently lodged an application with the Fair Work Commission (FWC) to amend the Horticulture Award to guarantee a minimum casual rate of pay ($20.33 an hour) for all farm workers.
Last week, the FWC began hearing arguments from the AWU. National secretary, Dan Walton, told the Guardian that the agricultural industry had "become the centrepiece for exploitation in this country", with employers paying as little as $3 an hour for labour.
The Guardian article lists a bunch of examples of temporary migrant workers earning slave wages, alongside the AWU and industry's response:
Finnish backpacker Niko Karhu received $31.24 after spending five hours picking tomatoes on a Bundaberg farm last May. Karhu claimed there was minimal tomatoes available to be picked.
Moving to a chilli farm Karhu earned $32.40 for a day's work.
Experienced picker Mahani Mohd Tif worked a seven-and-a-half-hour day picking strawberries, for which she received only $34.10. "Sometimes I got about $50, so about $300 a week".
The UWU's farm industry director, Jannette Armstrong, says "putting in a minimum wage floor will have no adverse impact on those growers doing the right thing and will in fact help them by eliminating unfair competition based on artificially low labour costs".
But the National Farmers Federation claims a minimum wage would "render the industry less productive" – a view supported by Migration Council's chair Innes Willox's Australian Industry Group, which argues "The seasonal workforce commonly consists of backpackers and 'grey nomads… For such workers, participation in the horticulture industry is with a view to supporting a holiday rather than supporting themselves generally".
Once again, let's cast our minds back to the 327-page report from the National Agricultural Labour Advisory Committee, released in March, which explicitly admitted that the agricultural industry's overreliance on cheap migrant labour is bad for productivity and unsustainable:
Australia's main competitors in agriculture are either ahead or running very close. In many ways, Australia is at a crossroads. Either its enterprises go all out to modernise by learning and adopting new methods, or they fall behind the others, occupying increasingly uncomfortable niches, relying on inadequately trained, low productivity workers, using the same old approaches that worked yesterday, and then finding themselves in a situation where business as usual has suddenly turned into business in decline…
Obviously, without easy access to cheap, exploitable migrant workers, Australia's farms would be forced to raise wages to attract local workers. These higher wages would, in turn, encourage farms to seek out labour-saving technologies and automation, thereby raising productivity.
Indeed, with Australia's border closed and the foreign worker tap shut off, we have already witnessed multiple examples of Australian farms undertaking productivity-enhancing investments in labour saving technologies, thus proving our point.
The Morrison Government's recent decision to give farmers easier access to cheap, exploitable migrant workers from South East Asian Nations via a dedicated agricultural visa will undermine future investment by keeping wages artificially low, reducing incentives to automate.
The ultimate outcome will be the opposite of the recommendations from the National Agricultural Labour Advisory Committee above, which wants to see farmers "go all out to modernise by learning and adopting new methods". Instead, the expansion of "inadequately trained, low productivity workers" will dilute the capital base and cause farm productivity to stagnate.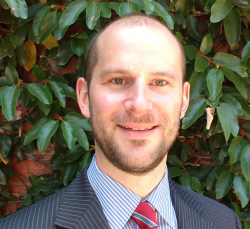 Latest posts by Unconventional Economist
(see all)