Andrew Scott and Rod Campbell, authors of the new book The Nordic edge, have penned an article in The AFR calling on Australian policy makers to emulate the Nords on policy:
Australia should look "at countries that consistently produce desirable social outcomes" – the Nordic nations.
"The Nordics among the world's most prosperous, equal and happy nations, but also they have dealt with many of the issues that Australia finds so difficult – work-life balance, tax, industrial relations, climate and energy".
"Denmark's unemployment payment was already double the rate in Australia before the crisis – and it remains so".
"Nordic governments invest heavily in the early years of children's lives by directly providing public and community education and care, rather than just raising subsidies to predominantly private, profit-driven providers".
"Paid parental leave there is generous".
"Prisons [are] more humane and recast prison staff as not just guards, but also as role models and mentors".
I wholeheartedly agree with the thrust of the article (book) and have made similar arguments in the past.
However, the one area where I would especially like to see Australia emulate the Nords is on population growth.
The Nordic nations have achieved their success without resorting to strong mass immigration driven population growth:
Between 1960 and 2019, the combined populations of Sweden, Norway, Denmark and Finland grew by only 6.9 million people (34%), from 20.1 million to 27.0 million.
Over the same time period, Australia's population ballooned by 15.1 million people (147%), from 10.3 million to 25.4 million.
Australia should indeed seek to emulate the Nordic countries by focusing on improving productivity and living standards instead of perpetual low quality, quantity-based growth that benefits a small number of elites over the masses.
Running significantly lower immigration post COVID is a good start.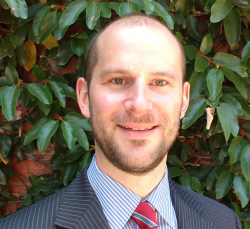 Latest posts by Unconventional Economist
(see all)