Australia's magnificent strategic realignment continues at pace today. As Cold War 2.0 heats up, and Australia sharpens up as the US-led liberal bloc "tip of the spear", more US marines are hopefully coming Downunder:
More US marines may be headed for station in Australia.
The joint brigade would be based in Darwin.
US naval ships may also be based in Perth.
Fantastic. I say we build a megabase in the Pilbara. Somebody has to remind the Labor traitors that they are Australians not Southern Manchurians. The groveling coming from Perth is nauseating:
"We are acting against our own interests," he said.

"The Prime Minister has a view he needs to attack [China] on trade.

"I'm more pragmatic, I'm more attuned to the interests of Western Australia and West Australian jobs.

"I have a view that they are our biggest customer; we sell them literally 20 times as much as we buy from them, why do we want to undermine that?
Rubbish. Our interests are served by preserving our liberal democracy. Who cares if it costs us a bit of dirt. We were rich before China and will be rich after it.
It is no surprise, really, when WA pollies march straight out of the Treasury and into dirt sinecures. Recently resigned Treasurer Ben Wyatt has immediately joined the Woodside and Rio Tinto boards.
When Mark McGowan refers to "our interests" he sure isn't talking about you or your kids.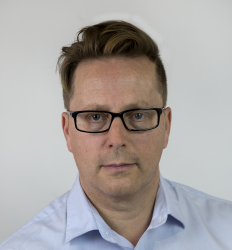 Latest posts by David Llewellyn-Smith
(see all)