Labor knows well the power of mining. The Rudd Government was rolled when it tried to tax it. Now Labor is seeking to mobilise the same power to its own service, and that of Beijing.
A few weeks ago, the leader of the opposition, Anthony Albanese blew a loud dog whistle to Australian mining. Actually, it was a not so very well disguised high pitch screech from Albanese:
"Scott Morrison has no long-term strategy to deal with a changing China that is pressing its interests more assertively, while finding areas of potential co-operation, including on trade, that are in both our countries' interests," he will say. "Mr Morrison is making the grave error of prioritising his domestic political interests over Australia's national interests."
Since then, the Labor whistle has been passed to WA premier Mark McGowan which has continued to stoke miners to anger and action against the Morrison Government. Last week McGowan campaigned for Beijing:
Western Australia Premier Mark McGowan has said he "doesn't understand" why Prime Minister Scott Morrison would warn China over trade risks when Australia has so much to benefit from the relationship.
Then yesterday he came completely into the open:
Speaking at the Australian Petroleum Production and Exploration Association conference on Tuesday, Mr McGowan told about 1700 delegates that West Australian exports "carry the country".

"We've always put a lot of effort into maintaining cordial and successful relationships with our investment and trading partners, whether it's the United States, the United Kingdom, Japan, India, Korea – or China," he said.

"As a country, we can and should have a good relationship with our largest trading partner, China."

…"The LNG industry, that exports to China and knows there are many international competitors, would understand that better than most.

"The federal talk of conflict, of trade retaliation can and must stop."
McGowan is a state premier and should put a sock in it on foreign affairs. He does not speak for Australia, neither the elected Australian Government, nor the public, which is fully on board with trade diversification away from China:
The Australian national interest is served by the swiftest possible exit from any and all Chinese relationships. The CCP is a toxic autocracy that has attempted to pervert the Australian democracy, is openly planning to invade neighboring democracies, has unleashed a global plague, spits on and insults Australians every day, conducts genocide like shelling peas, and plans to occupy the global structures of liberalism to turn them to its own evil ends.
Don't take my word for it. Ask younger Labor figures that haven't been marinated in Chinese bribes, junkets and propaganda for twenty years like the current crop of leaders:
…in a column for the upcoming edition of the Labor-aligned John Curtin Research Centre's flagship publication The Tocsin, Misha Zelinsky, the assistant national secretary of the Australian Workers' Union, warns while it makes political sense to blame the Liberals for "mishandling" a critical bilateral relationship, it may be counterproductive to winning government.
He said while the Coalition had sought trade opportunities with China under both prime ministers John Howard and Tony Abbott, it was Malcolm Turnbull and then Scott Morrison who made the harder calls with bipartisan support from Labor.

The government's stance culminated in a list of 14 grievances released by the Chinese Community Party as it sought to blame Australia for the collapse in bilateral relations.

"Assessing China's list of issues with Australia should give pause to those who think there's a way to return to the cosy old Howard formula," Mr Zelinsky writes. "Those who somehow believe the challenge in the relationship is 'tonal' must answer: What would you give up from that list?"

But Mr Zelinsky said Australians expected their politicians to be honest with them about these challenges.

"Public polling shows Aussies to be well ahead of the political class when it comes to assessing the risks posed by an assertive CCP – they want a rational, clear-eyed debate about how we handle this global challenge," he writes. "As national security comes roaring back into the political arena as a 'ready for governing' test, Labor ignores their concerns at its peril."
On it goes with several other young Labor figures chiming in.
The fact is, Australian LNG can go elsewhere than China no worries at all. It is fungible. Just as most of the boycotted Australian goods already have.
More to the point, Labor leaders are conducting what appears to be a coordinated electoral campaign to rally mining to the cause of rolling the Morrison Government in favour of itself and its CCP mates.
This is not good business. It is treason and the path it leads down ends in civil war.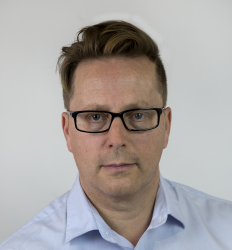 Latest posts by Houses and Holes
(see all)