Oil is the last bastion of the commodity scoundrel. A completely manipulated market upon which just about any fantasy can be projected. Take BofA for instance:
Brent prices should average $68/bbl in 2021 but…

Back in June of last year, we argued that crude oil prices would be on an upward path into 2021 as OPEC+ cuts and an incipient demand recovery would push Brent to $60/bbl by 2Q21. The reported effectiveness of Covid-19 vaccines, coupled with further OPEC+ supply curbs, encouraged us to move our 2Q21Brent target to $70/bbl in February. This narrative has largely played out, with limited progress on Iran briefly pushing prices above $75/bbl this month. What comes next? Petroleum inventories are now below a 5y mean in OECD countriesand should support Brent at $68/bbl on average in 2021, but ample OPEC+spare capacity and a likely return of Iran barrels will likely cap oil prices this year.

…could spike to $100/bbl in 2022 as demand surges

Yet a combo of factors could push oil to $100/bbl (a"Benjamin")next year, mostly on three key demand and three key supply factors. First, there is plenty of pent up mobility demand after an 18 month lockdown. Second, mass transit will lag, boosting private car usage for a prolonged period of time. Third, pre-pandemic studies show more remote work could result in more miles driven, as work-from-home turns into work-from-car. On the supply side, we expect government policy pressure in the US and around the world to curb capex over coming quarters to meet Paris goals. Secondly, investors have become more vocal against energy sector spending for both financial and ESG reasons. Third, judicial pressures are rising to limit CO2 emissions. In short, demand is poised to bounce back and supply may not fully keep up, placing OPEC in control of the oil market in 2022.

Eventually US shale responds, Brent is back at $65 in 2023

Due to these diverging supply and demand trends, global oil balances should remain in deficit in 2022. Despite still holding back 6.6mn b/d of supply,OPEC+ could get away with higher oil prices next year. It is a tempting proposition. Most oil exporters have experienced a meaningful reduction in FX reserves in the past year and will face government budget oil price breakevens north of $70/bbl next year. As a result, we increase our Brent crude oil price forecast for 2021 from $63/bbl to $68/bbl and we also up our 2022 crude oil projections to $75/bbl, from $60/bbl prior. Still, non-OPEC oil supply elasticity has not totally vanished. US shale will likely respond to these higher prices, suggesting that Brent will roll back down to average $65/bbl by 2023.

Key downside risks?

The pandemic, govt policy, OPEC+What are the key downside risks to our oil views? First, Iranian barrels could add some downward pressure on oil prices in 2H21. Second, our constructive oil price view relies on sustained OPEC+ discipline, as cheating could derail our upward price trajectory. Third, with vaccination rates slowing down and virus mutations speeding up, the pandemic will remain a risk. Fourth, a tighter monetary policy backdrop will remain a headwind. And last but not least, it is easy to forget how thin the Democratic majority is in the US Congress. Big infrastructure plans have already been severely curtailed and a fiscal cliff could reappear in the US (and elsewhere). If that happens, risk assets and cyclical commodities like oil could adjust to a lower level.
I'm skeptical. The Iran deal and breaking of OPEC discipline are different sides of the same coin. Once Iran is free to pump, Saudi Arabia is not going to let run out and steal market share. These regimes hate one another.
Add US shale curtailments as possible returning production and there are 10mb/d of oil offline that $80 Brent makes very profitable. It'll be back. Nataxis:
When considering 2022, we have been bullish since the start of this year. We expect consumption to record another strong year whilst at the same time, the market's buffers will have been eroded, with OPEC+ spare capacity fully normalised and Iran's export increasefully absorbed. Based on a lack of upstream CAPEX in the market–driven by pandemic related scarring and investor reluctance to fund carbon intensive activities–several market participants have proposed a $100/bbl Brent scenario emerging in 2022. However, a lack of conventional oil CAPEX is nothing new, with total spend still down from the 2014 downturn. Indeed, almost all growth in non-OPEC supply since 2014 has been derived from short-cycle US shale oil. $100/bbl scenarios thus implicitly assume that US shale producers will continue to exercise capital discipline that has typified the segment's response to the pandemic well into 2022. We consider it more likely US operators will raise activity levels towards the end of 2021, ultimately capping upside for oil prices.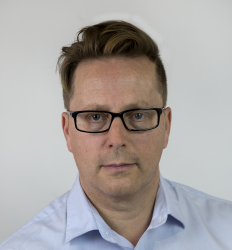 Latest posts by Houses and Holes
(see all)