On Friday, the Australian Bureau of Statistics (ABS) released data on new finance commitments, which showed booming growth in both owner-occupied and investor mortgages.
As shown in the next chart, owner-occupied mortgage commitments soared 70% in the year to April 2021, whereas investor mortgage commitments surged 63%:
As regular readers know, the growth in new mortgage commitments has historically been correlated very strongly with dwelling value growth. The reason is straightforward: the overwhelming majority of buyers borrow to purchase a home. Therefore, when mortgage demand rises, so does property prices.
Below are a series of charts tracking the annual growth of new mortgage commitments by value against annual dwelling value growth across the five main capital city markets.
Sydney:
Sydney's trend mortgage commitments grew by 46% in the year to April 2021, which is above prior peaks. Not surprisingly, Sydney dwelling values are also growing strongly, rising by 9.3% over the May quarter:
Melbourne:
Melbourne's trend mortgage commitments rose 48% in the year to April, which is way above prior peaks. Price growth was also strong at 5.5% over the May quarter:
Brisbane:
The growth in Brisbane mortgage commitments is running above the 2003 peak at 81%. Brisbane dwelling values are also booming, up 6.6% over the May quarter and 12.1% year-on-year:
Perth:
Perth's mortgage commitments are experiencing their biggest ever boom, up 106% in trend terms in the year to April. Dwelling values growth is less strong, however, at 3.8% over the May quarter and by 8.5% year-on-year:
Adelaide:
Adelaide's mortgage demand is blowing the roof off, up 61% year-on-year in April in trend terms. Dwelling value growth is also strong at 5.4% over the May quarter and 11.8% year-on-year:
In short, there is a coast-to-coast boom in mortgage demand and property values, which are running at or above historical highs across every major market.
Once mortgage growth starts to fall, so will property price growth.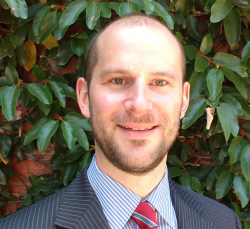 Latest posts by Unconventional Economist
(see all)