Yesterday's NSW Budget repeated the myth that international students drive job creation across the economy:
The number of international students arriving to New South Wales was down 99.8 per cent in February 2021 compared to a year before. International student enrolments were down around 18 per cent through the year to February 2021, with commencements down more than 40 per cent over the same period (refer to Chart 2.4). Fewer commencements today are likely to flow through to fewer enrolments in following years, impacting education providers for several years to come.

In addition to the direct impact on education providers, the drop in international students has much broader impacts on the economy. Less than half of student spending is on tuition fees, with the rest spent on housing and general goods and services. Student activity also has large multiplier effects on the rest of the economy. Estimates suggest that each student creates on average 0.36 new jobs in the economy. Based on the change in enrolments to date, relative to last year, this would imply a loss of around 15,000 jobs.
The notion that lower numbers of international students has caused a "loss of around 15,000 jobs" in NSW is laughable. The majority of international students work while they reside in Australia. Therefore, they 'take' far more jobs than the 0.36 per student jobs they create.
This was proven when the pandemic hit and thousands of international students lost their jobs, were thrown into destitution, and begged for welfare support from Australian taxpayers (what a great 'export' industry. Not!).
Heck, the NSW Budget's own data shows that the loss of international students and migrants has been a godsend for the state's labour market, with labour underutilisation tanking:
This comes despite the NSW labour force participation rate now being "above pre-COVID levels", which "has helped to partially offset the labour supply pressures emanating from the lack of population growth due to closed international borders".
The positive labour market impact from the loss of international students and migrant workers was illustrated spectacularly by CBA head of Australian economics, Gareth Aird, last week:
The number of non-resident workers declined from 521k in Q1 20 to 235k in Q1 21. That number will continue to fall whilst the international border remains closed.
This loss of migrant workers has caused the number of jobs given to Australian residents to rise above pre-COVID levels, even though total jobs across the economy are running lower:
In short, the reduction in international students and migrant workers has more than offset the loss of jobs across the economy, resulting in better employment opportunities for Australians. What's not to like?
Next stop, wage growth.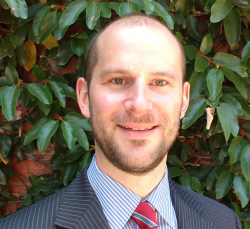 Latest posts by Unconventional Economist
(see all)