You have probably seen retiring DFAT head Frances Adamson's speech at the Press Club yesterday. It's the usual guff about not wanting to contain China etc. It was in the Q&A that she really lit up:
In her final speech before stepping down as secretary of the Department of Foreign Affairs and Trade, Frances Adamson also labelled the Chinese embassy's issuing of a 14-point list of grievances with Australian policies as a "massive own goal".

"No Australian government, no democratically elected government anywhere in the world, could say those things weren't important," she said.

"I couldn't understand why they did it and I don't know if they really understood themselves exactly what they were doing with that list. I think it's played very negatively for them."
Quite right. But I think I do know why they did it. They were goaded to it by our deranged PM, the personality-disordered Scott Morrison.
Australians know well Morrison's powers of gaslighting. Whatever the issue, he has wise-crack or a one-liner to floor the most serious of an interlocutor.
When abandoning his post for a Hawaiian hammock during the historic mayhem of wildfires consuming his flock, Morrison demolished the entire political economy with the line that "he did not hold the hose, mate".
When his political party descended into a cesspit of rape and sexual assault, he rolled out his wife and daughter as human shields that instructed him to "think like a father".
When the world demanded Australia pull its weight on carbon mitigation, the riposte was 'it must be done not talked about' even though he is doing precisely nothing.
There are countless examples of Morrison's preternatural ability to spin a topic upon which has no grasp into a cortex-splitting wedge for those that would criticise him.
And that's what he did to China. Completely by accident. As an expression not of national interest nor strategy but pure personality disorder.
When trivial CCP media attacked Australia, Morrison completely broke protocol, arced up and demanded apologies.
Whenever the CCP escalated the trade dispute, it was always greeted with another Morrison idiocratic mouthing off.
Whenever wolf warriors howled, Morrison would not only refuse to retreat while pretending to kowtow, he'd give them another kick in the guts.
It went on this like that for months. While all of DFAT, Canberra and the business community demanded that Morrison shut up, he kept spearing his peculiarly pathological condition deeper into the flesh of an increasingly confused and desperate CCP.
Eventually the wolf wankers were so discombobulated and infuriated that they did the only sensible thing that they could think of: they spelt out in unmistakable and no uncertain terms what the conditions for a resumption of friendship were in the fourteen conditions to end democracy.
Morrison's deranged politics exposed them completely. It could not have worked better if it were a cunning, national interest plan. Which it was not.
And now the CCP knows what's like to be an Australian.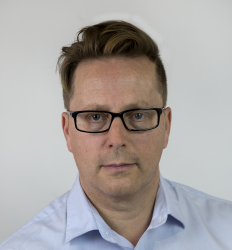 Latest posts by Houses and Holes
(see all)