Foxtel's streaming services now account for nearly half of the group's customer base of about four million active subscribers.
Foxtel CEO Patrick Delany has told a Senate estimates hearing that action is needed to reign in the unregulated global streaming providers to ensure that local players can remain competitive:
"Our industry in Australia has been significantly impacted by competition from unregulated global streaming services such as Netflix, Amazon Prime and Disney+"…

"That is not good for any Australian who believes in the importance of local media companies."

Mr Delany described the large streaming companies as "global, very wealthy streaming organisations".
To level the playing field, Patrick Delany wants reforms to broadcasting legislation that would reduce mandatory local content from 10% to 5%:
"We would like to have the flexibility to spend the money as we think in this fast-changing market – our subscribers would appreciate the content and secondly to get some flexibility our competitors have and we don't".
For mine, the bigger issue is that the Morrison Government's media Green Paper recommended reducing Foxtel's local content requirement to 5% in exchange for imposing the same 5% local content requirement on the global streaming giants. If applied, this reform would have likely lifted overall local content provision across the combined platforms, thereby stimulating local jobs and capturing a share of economic rents from these giant, internationally-owned multi-billion-dollar platforms.
However, the Morrison Government's media bill omitted these global streaming giants, suggesting it has backtracked on the Green Paper's proposal to implement a universal 5% local content requirement.
This suggests that if the media bill gets passed by the Senate, then overall local content provision could be watered down, which would be a retrograde step.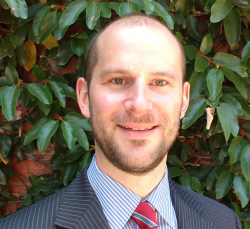 Latest posts by Unconventional Economist
(see all)