Australia's number one patriot, the former trade minister that negotiated the China FTA and the leasing of Darwin Port to Chinese interests before going to work for the new owner shortly afterwards, has declared it's fine to seize it back:
Landbridge says if it happens then it'll spike sovereign risk. For all not investors not just Chinese.
Peter Dutton says circumstances were different in 2015.
Andrew Robb says said "Canberra had every right to reassess the port lease in light of changing strategic circumstances. "Australia-China political relations had "turned to custard" and business ties could follow. In some cases the tone hasn't taken account of the sensitivities on the Chinese side," said Robb. "There are certain things that have been thousands of years in the making with regard to China, such as saving face."
Meh. Nobody in the emerging liberal trading bloc is going to be upset by it. They'll copy it if anything. Just as they have many other of Australia's pushbacks against China.
And if other investors aren't operating in the spirit of liberalism then why let them have it?
Nor has anything changed since 2016 when Robb described Australia as a "Chinese safe haven" and careened from being trade minister into the Landbridge sinecure, which is why we attacked the transaction at the time. By 2017, even the Coalition was condemning Robb as he became the apostate of Canberra:
Senator Brandis said Mr Robb, who quickly took up a job with the Chinese owner of the Port of Darwin, Landbridge, after finishing up as trade minister, would be ­required to register under the transparency scheme.

Mr Robb fired back, saying the defence establishment was ­attempting to paint him "as a stooge of China".

"I've got my own side seeking to trash my reputation in order to launch an initiative on a security matter," he told The Australian.

"I'm being used and abused. I feel I deserve a bit more consideration, a phone call, a question to find out what the facts are."
We all knew the facts then. Four years on, Mr Robb has finally caught on.
Seize the port.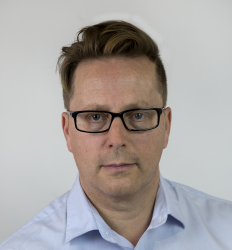 Latest posts by Houses and Holes
(see all)