The ferrous complex was mixed Friday with spot down, paper up overnight and steel firm as well. But that all misses the point. This market is showing signs of early trouble:

Why am I getting nervous? CISA late May steel output fell heavily: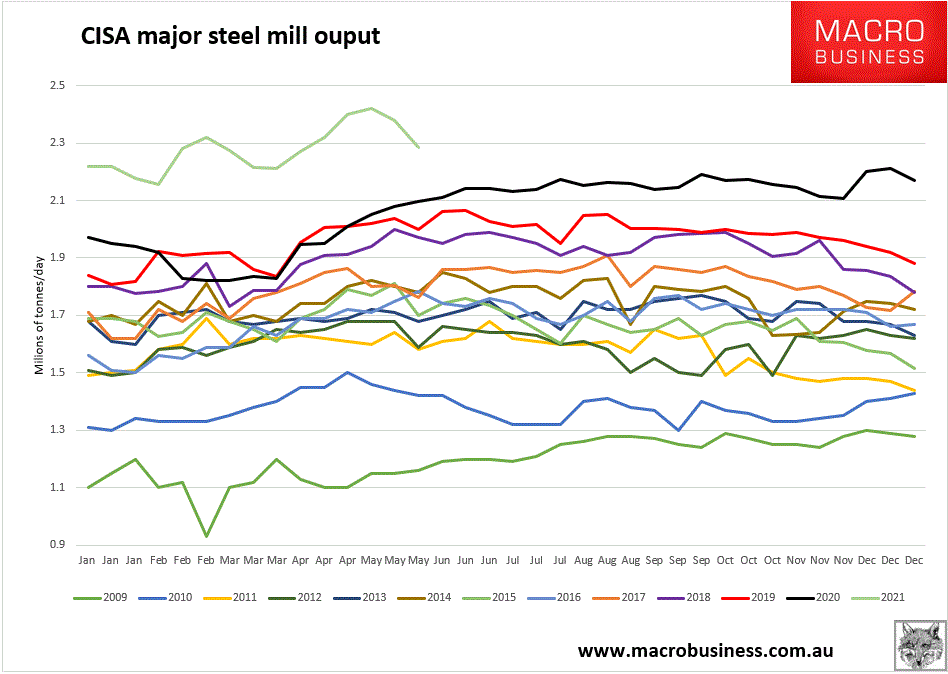 It is not unusual for May production to pull back a little and the trend for output is still up. But the second derivative tells the story as year on year growth tumbles: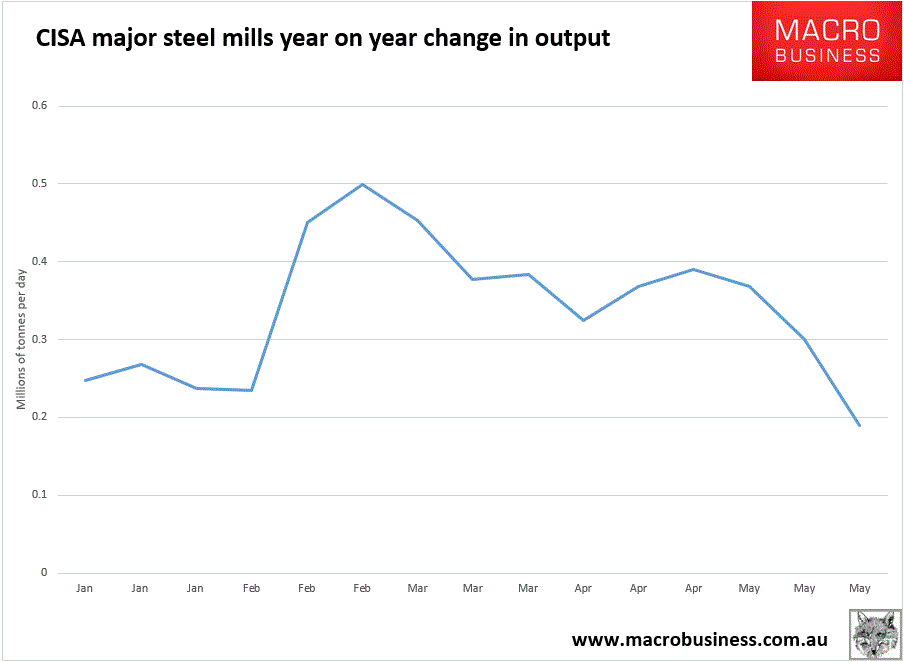 This is unusual. The lift in output for major Chinese steel mills versus 2020 is falling away fast. Some of this is the falling base effects of 2020. But it also looks a lot like the "pig in the python" – the demand lump created by stimulus and catch-up growth – is passing.
By year-end I expect Chinese steel output to be falling year on year, possibly deeply and possibly sooner.
2022 definitely shapes as a year of lower steel output than 2021 in China. Recall that property starts are down 10% versus 2019 across April so the degree of fall is going to be material all things equal.
Offsetting this bad news in the short term was this:
Brazilian miner Vale SA (VALE3.SA) has interrupted production at its Timbopeba mine and part of its Alegria mine after prosecutors ordered the evacuation of an area around the nearby Xingu dam, the company said in a securities filing.

The closures, in the state of Minas Gerais where Vale has been involved in two dam burst disasters, will reduce its output by 40,000 iron ore tonnes a day, it said.

Vale said there is no "imminent risk" of the Xingu dam bursting.

The company stopped traffic on the Fabrica Nova railroad, which usually transports iron ore produced at Usina Timbopeba. Timbopeba was closed temporarily, reducing production by 33,000 iron ore tonnes a day, the company said.

"The company is working to resume operations, focusing on the safety of employees and surrounding communities", Vale said, without elaborating further.
A 12mt per annum volume loss would have been enough to skyrocket prices a few weeks ago.
In context, May Brazilian exports were much higher than last year at 26.6mt: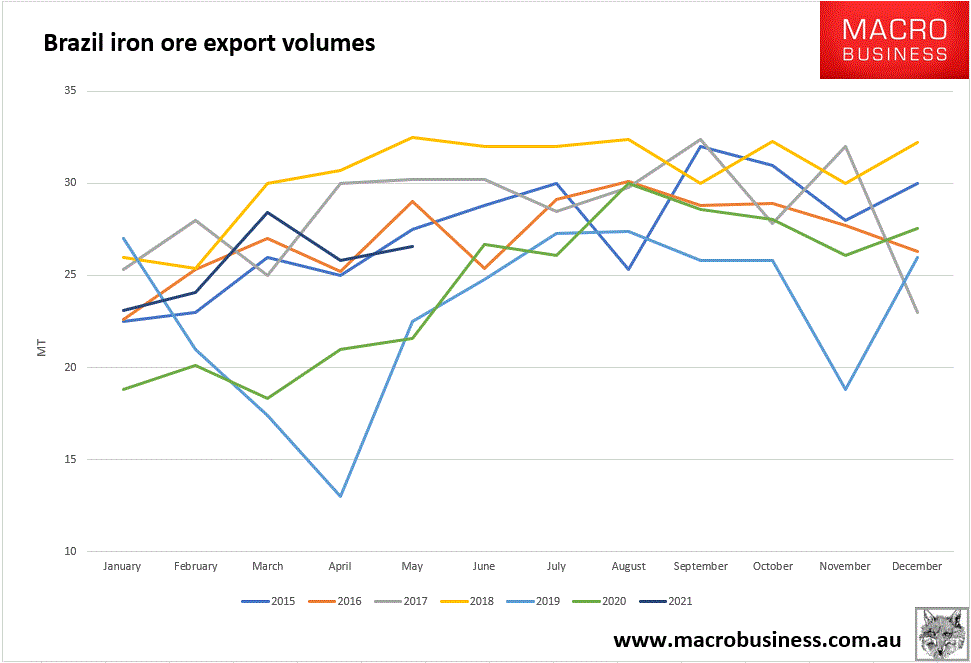 Brazilian exports should jump close to 30mt for the next six months. So, if we see another price spike on the short-term disruption then I'd fade the move.
If I could, I'd now be getting short this market.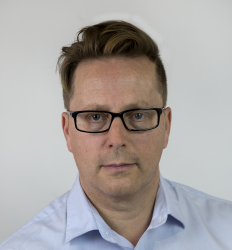 Latest posts by Houses and Holes
(see all)