The ferrous complex was universally weak on June 7, 2021. Spot fell. Paper tumbled. Steel was whacked. That this all happened on the day that Brazil plugged another dodgy dam is not a sign of market strength.

The proximate cause was mediocre Chinese trade data. Iron ore imports for May were lousy at 89.79mt and the rolling annual has peaked: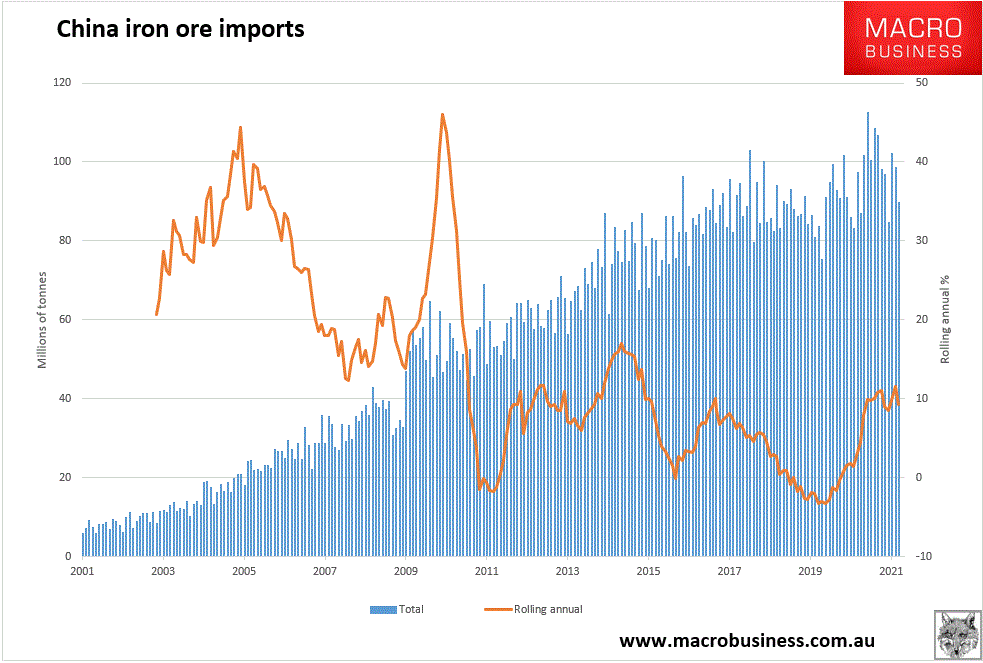 Supply-side friction may have contributed. But given how high steel output has been, one might have expected Chinese iron ore stockpiles to have shrunk over the period but they have been roughly stable even amid soft imports.
The gap has been filled by rising scrap inputs (some of it imports after bans were lifted though they have only started to rise slowly):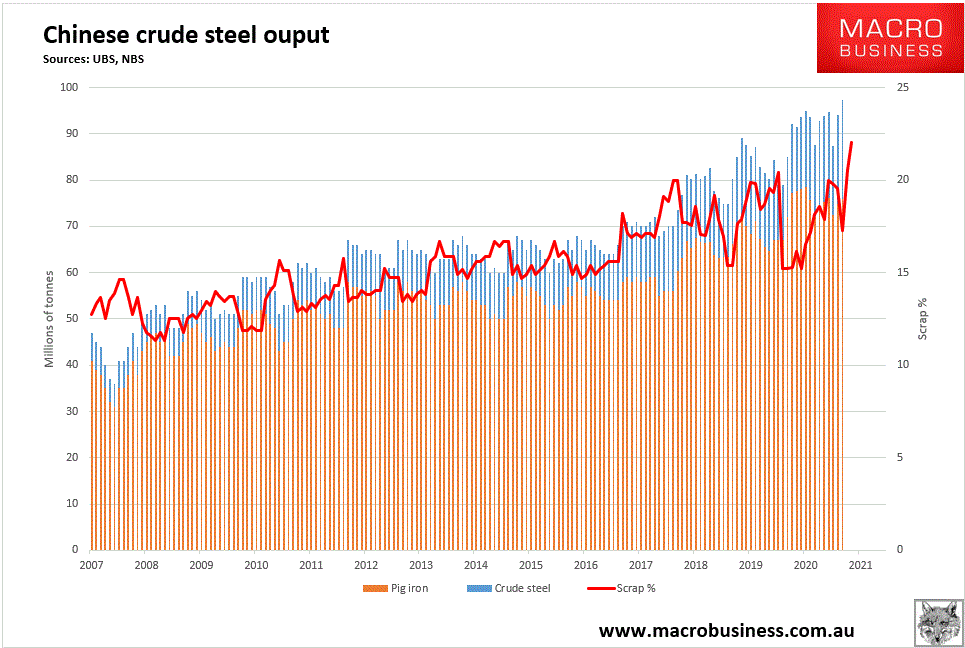 The other revelation from the trade data was plunging Chinese steel exports which were tearing the roof off but are now going to crash near zero after export tax changes. May's result fell heavily but will be orders from March/April so much lower is ahead: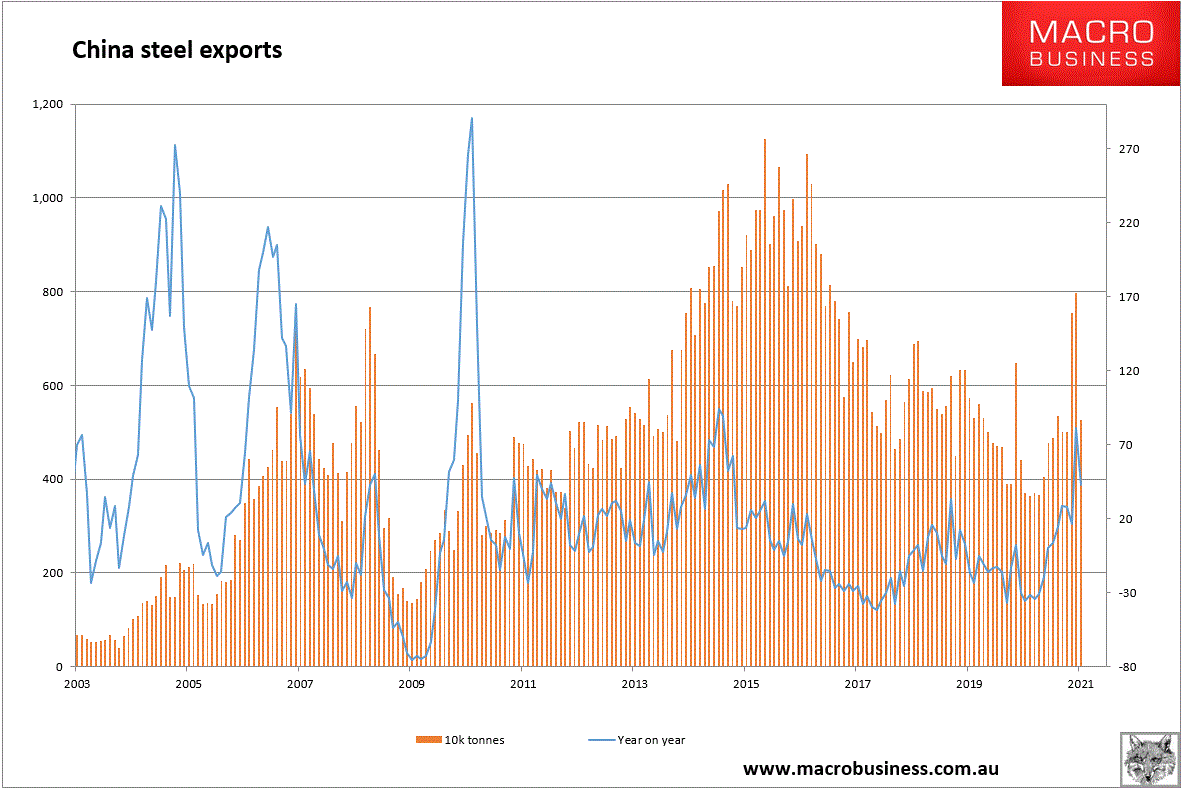 Sure, other steel producers will have to pick up the slack but they do not set the marginal cost of iron ore. That happens on the Dalian Commodity Exchange.
The base case now is a decent iron ore sell-off into EOFY as Chinese steel mills seek to repair margins and cook the books for year-end. Decent pricing for a few months after that on the seasonal uptick. Then down hard into Sep/Oct as Chinese property drops and the global inventory supercycle peaks.
This boom is all over bar the shouting.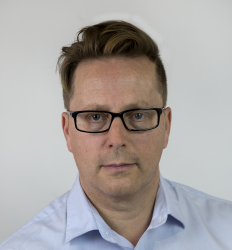 Latest posts by Houses and Holes
(see all)