The Morrison Government has signaled loud and clear that it will ramp-up 'skilled' migration at the earliest opportunity.
The Government's Interim Report of the Inquiry into Australia's Skilled Migration Program recommended opening the migrant floodgates via:
Abolishing labour market testing requirements.
Lowering costs and speeding up approval times for importing foreign workers.
Expanding the skilled occupation list to include almost any role.
Providing all 'skilled' visa holders with a clear pathway for transition to permanent residency.
Granting 'skilled' visa holders priority access to flights and hotel quarantine ahead of stranded Australians.
In announcing these recommendations Liberal MP Julian Leeser declared:
 "Right across the economy we are hearing that there are real issues in relation to businesses getting the skills that they need here in Australia. During the course of COVID, we've lost half a million temporary visa holders. Many of those people are skilled migrants. And they are skills that just don't exist across Australia. We need to get them back to get Australian businesses moving again…"
Earlier this week, the Morrison Government added an extra 22 occupations to the Priority Migration Skilled Occupation List (PMSOL), namely:
Accountant (General) (221111)
Accountant (Taxation) (221113)
Accountant (Management) (221112)
External Auditor (221213)
Internal Auditor (221214)
Electrical Engineer (233311)
Civil Engineer (233211)
Structural Engineer (233214)
Geotechnical Engineer (233212)
Transport Engineer (233215)
Mining Engineer (233611)
Petroleum Engineer (233612)
Surveyor (232212)
Cartographer (232213)
Other Spatial Scientist (232214)
Medical Laboratory Scientist (234611)
Orthotist / Prosthetist (251912)
Multimedia Specialist (261211)
Analyst Programmer (261311)
Software and Applications Programmers (261399)
ICT Security Specialist (262112)
Chef (351311)
Occupations on the list, which now total 41, will be given priority processing for migration and travel exemptions. In turn, they will be granted priority access to quarantine places.
Immigration Minister Alex Hawke said the changes had been developed with the help of feedback from "Australian business stakeholders", who obviously wish to pay lower wages and have more consumers to sell to.
I noted on Wednesday that the inclusion of accountants to this list is especially peculiar.  Accountants were the main occupation to receive permanent residency visas last financial year:
The Grattan Institute's recent skilled migration report also showed that the migration system has been ruthlessly exploited by accountants:
Current occupation lists, which notionally target skills shortages, do not prioritise migrants in high-skill, high-wage occupations likely to best benefit the Australian community. Further, occupation lists are not well placed to identify skills shortages, since relevant data on wages are not available at a sufficiently detailed level. Instead, occupation lists are heavily shaped by vested interests…

The most prominent contemporary example is accounting. In SkillSelect, there are tens of thousands of prospective skilled workers qualified in accountancy. As Figure 7.11 shows, the number of expressions of interest for a points-tested visa submitted by qualified accountants is equivalent to roughly one fourth of the total number of accountants employed in Australia today. People appear to be studying accountancy because it is on the list.
Yet, CPA Australia general manager of external affairs Dr Jane Rennie continues to complain of shortages:
"Australia faces a growing shortage of accountants. But it's not just here; accounting professionals are in high demand globally and there is competition to attract them," said Dr Rennie.

"Unless this skills shortage is addressed, Australian businesses and the economy will suffer.

"By increasing opportunities for international accounting professionals and students to live and work in Australia, we are creating a pipeline of accounting talent which will stand the nation in good stead."
The federal government's own historical skills shortage list reveals that accountants have not been in shortage since 2008 (13 years ago). Registered Nurses have not been in shortage since 2011 (10 years ago). Chefs have not been in shortage since 2015 (6 years ago). And Cooks haven't been in shortage since 2013 (8 years ago).
Given there were zero shortages in these occupations, according to the federal government's own data, why did we hand out permanent residency to these workers? And why have accountants and chefs now been given priority entry via the PMSOL?
Other occupations added to the PSOL are equally baffling. For example:
External auditors have not been in official shortage since 2008.
Electrical engineers have not been in shortage since 2012.
Civil engineers have not been in shortage since 2012.
For mine, including chefs on the PSOL is the most galling given how poorly they are paid:
If chefs are in such short supply, why aren't they being paid more?
What all this shows is that the 'skilled' visa system is a farce that bares little resemblance to actual skills shortages being experienced across the economy. The skilled occupation lists, and by extension migration intake, are based first and foremost on lobbying by vested interests.
It's time to cut through the bull and require all work visas (other than the well-regulated Pacific Islands Seasonal Work Program) to be paid at least at the 75th percentile of earnings (preferably higher). This would equate to a minimum salary of $90,500 currently, which would rise over time with earnings:
Setting a pay floor at this level would ensure that work visas are used sparingly by Australian businesses to employ only highly skilled migrants with specialised skills, not abused by businesses as a tool for undercutting local workers, reducing wage costs, and eliminating the need for training.
Labor should stamp up for Australian workers and take such a policy to the upcoming federal election. Does it want to govern or not?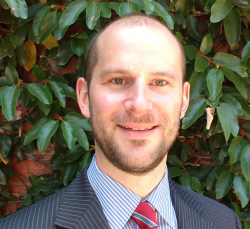 Latest posts by Unconventional Economist
(see all)