The divergence between iron ore prices and what is happening on the ground in the only market that matters for iron ore demand is reaching new wides daily. Readers will know that China's "three red-lines" policy for deleveraging the property development sector is delivering with distressed developers defaulting and dumping assets, credit lines being pulled and funding spreads blowing out. This is all deliberate policy to help restructure the economy away from wasteful construction. But there is a danger that the process goes too far, and what is currently being touted as a move away from "too big to fail" suddenly passes some invisible point of rising risk and credit markets seize up.
Junk spreads in China are blowing out:
Yields on Chinese junk bonds have jumped to levels last hit during the tail end of last year's market turbulence, signaling growing investor concern about defaults.

Last week, the yield on an ICE BofA index of Chinese junk bonds in dollars topped 10% for the first time since May 2020. It closed Friday at 9.93%. In contrast, the equivalent index for global sub-investment grade debt ended the week at 4.57%. That was only 0.04 percentage point off a trough hit three days earlier, which was the lowest yield in a data set that goes back to 1997. Bond yields move inversely to prices.

The global benchmark is dominated by U.S. high-yield bonds, which have been buoyed by the Federal Reserve's ultra-easy monetary policy and a robust economic recovery. Energy producers, a large slice of the U.S. market, have also benefited from a surge in commodity prices. As of Friday, the equivalent U.S. index yielded 4.65%.

…The balance sheets of most U.S. junk-bond issuers are improving, said Freddy Wong, head of the Asia-Pacific region for Invesco's fixed-income business. In contrast, he said, investors were bracing for selected Chinese real-estate developers to run into financial trouble.
Chinese junk debt is dominated by real estate firms. The last time we were here was early 2015 as iron ore was headed into a bowel-shaking crash to $38. Goldman has more on what's going on:
The latest on Evergrande, the largest casualty of the credit crackdown, is more asset sales:
So, is there a Minsky moment in here somewhere and are we near to it? The answer is yes and it's impossible to know.
What we can say for sure is that the circumstances for such a credit squeeze are unusual. Global liquidity and growth is abundant which is why China has chosen this moment to intensify the crackdown. It is largely using regulatory tools, not broader credit or fiscal tightening.
If this is the case, then it may be that the restructuring of the Chinese bond market and the commodity-intensive areas of China's old economy can proceed further than it has in the past without triggering a crisis, which is what we are seeing so far with no contagion at all into higher quality credits.
But that's obviously not reassuring for commodity prices which, in turn, could also form a part of a global growth shock for overpriced markets as the Chinese credit restructuring hits real demand.
That is, it's not that growth will be bad but that markets are priced for stronger outcomes and profits, as well as positioned for inflation not disinflation.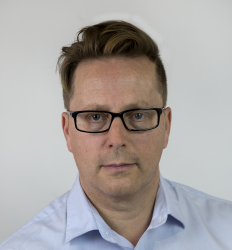 Latest posts by Houses and Holes
(see all)