Lordy, already! A few months of three red lines policy and the titans totter. China's largest property developer, Evergrande, is increasingly on the nose for credit markets: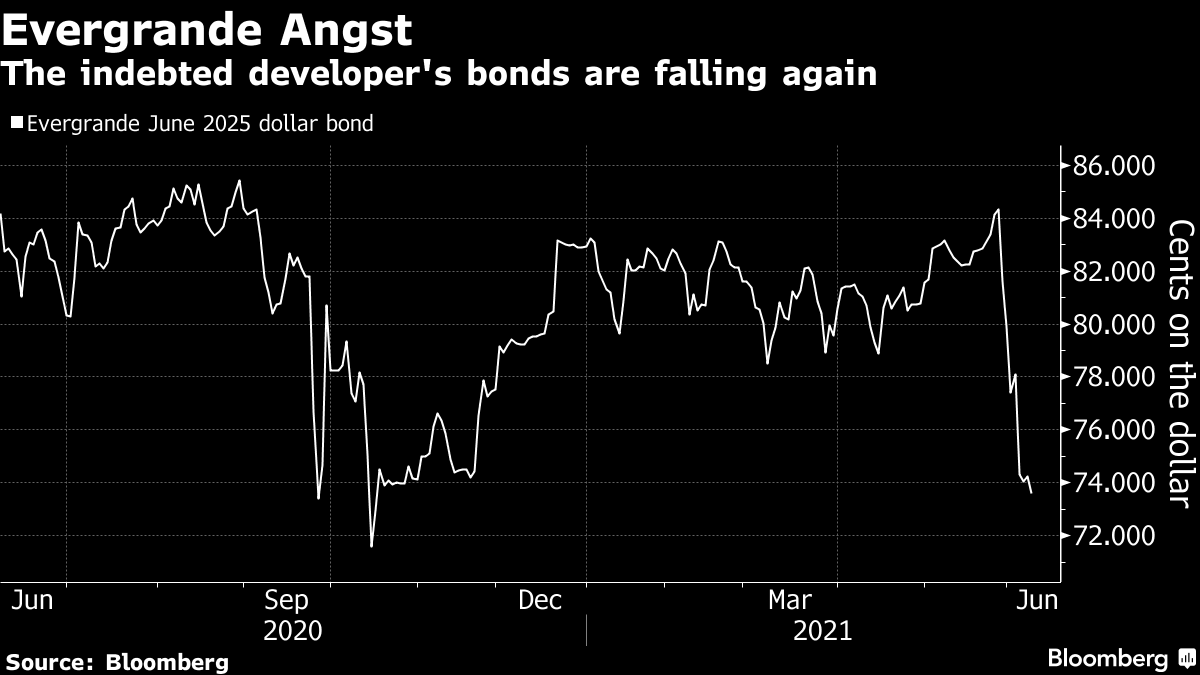 And equity markets:

Regulators have instructed Evergrande counterparties to stress test their exposures.
Evergrande denies any wrongdoing in its partly-owned Shengjing Bank Co, as well as heavy discounting for empty apartments.
Evergrande has $50bn in debt, 80% of which is due in the next year. Sheesh.
$20bn is dollar bonds.
It is behind all "three red lines" for develeraging imposed earlier this year.
The story of the counterparty links to Shengjing Bank Co is a classic tale of Chinese corruption. This is a mountain of dodgy debt waiting to crumble. There is some early stress in the dollar bond market though it's not yet alarming. Mizhuo:
ChinaUSDbond spreads were mixed last week (IG-3.5bp; HY +38bp to UST), as:

1)SOE bonds received a boost from President Biden's amended US investor ban, which removed HAOHUA, SINOCH & YANTZE from the list of prohibited companies (HAOHUA's USD curve subsequently rallied 30-70bp); and

2)Real estate developer bonds weakened amid Sichuan Languang's escalating liquidity concerns (LGUANG bondsfell another 10-15 points)

◼Meanwhile, primary activity slowed, with US$4.4B of new dollar bonds fromgreater China issuers (vs US$6.0B the previous week).Last week's benchmarkissuers included Industrial Bank (US$600m), China State ConstructionInternational (US$500m), China Hongqiao Group (US$500m), CSC Financial(US$500m) and Gansu Provincial Highway AviationTourism Investment Group(US$400m);

◼This week's primary activity is off to an even more subdued start, with FujianYango Group's (SBLC-backed) 3year the only dollar bond deal announced so far.
What authorities plan to do about it is anybody's guess. 66 other major developers have already cut back to meet the three red lines strictures. Evergrande can't be carved out as an exception.
Nor can it grow out of its problems given forward sales are now the exclusive funding source of future projects under the three red lines policy which is why starts have dumped: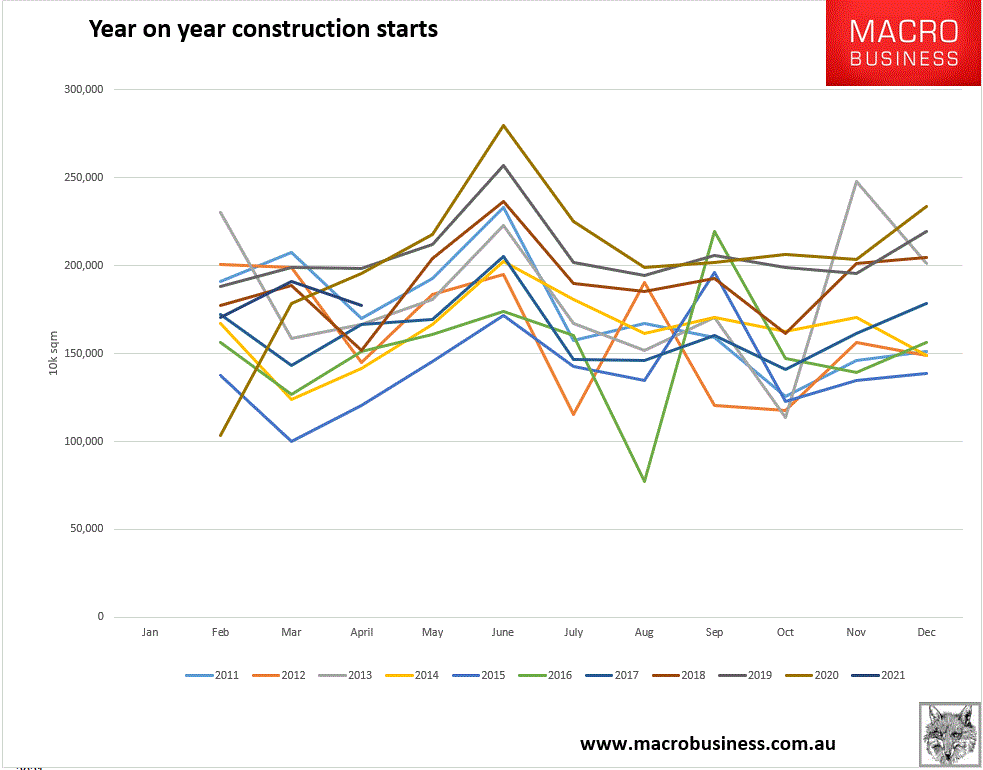 Yet that Evergrande debt pile and the daisy chain of counterparty risks that underpin it could have very serious implications for funding within the entire Chinese development sector. Is Evergrande too big to fail?
If it can't be managed through, I guess the thing will have to be nationalised and restructured or liquidated which will not be good for Chinese construction while the crisis lasts.
This is the core of the unfolding iron ore bust.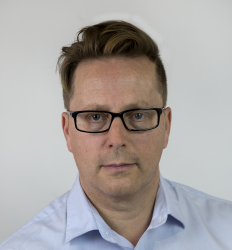 Latest posts by Houses and Holes
(see all)