Ever since China installed its "three red lines" policy early this year, there have been increasing signs of stress in China's mega-development sector. Floor area starts have dropped sharply, equity markets have punished the sector and credit markets begun to tighten the noose on the more freewheeling names.
That process continues today as Chin's greatest and most rogue developer, Evergrande, slides towards deeper crisis. Its equity has halved in six months: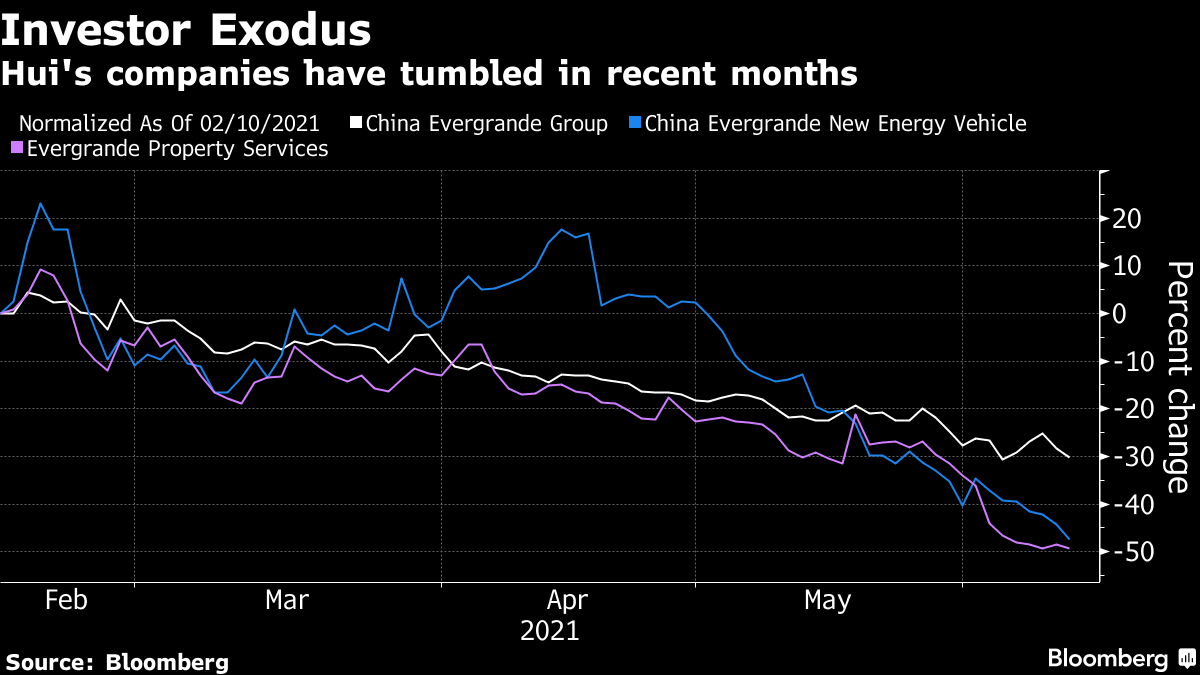 The numbers at risk are pretty staggering. The full Evergrande group has an astonishing $305bn in debt with $50bn in dollar bonds. Some of the yields on this junk are going ballistic and they are not near term: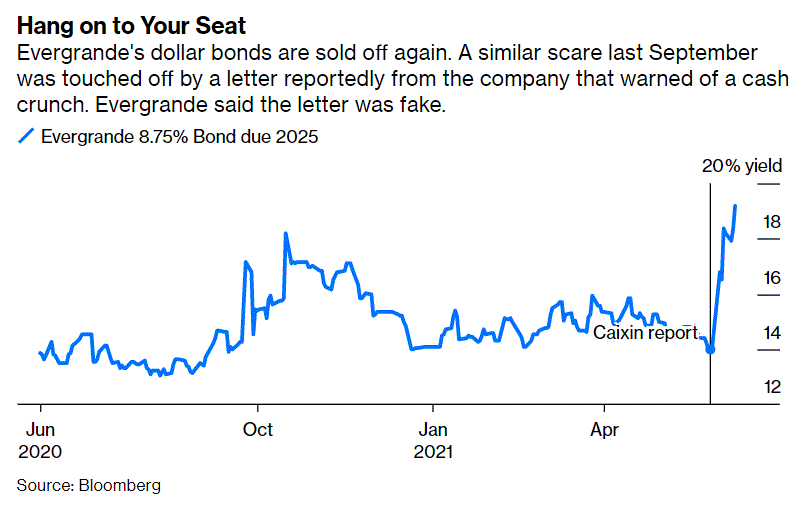 Bloomie has more:
"If it was in trouble, it clearly would have a significant impact on the Chinese housing market and the general economy," Lan Deng, a professor at the University of Michigan who studies real estate development in China and the U.S., said by email. "Not only would it expose its lenders to greater financial risk, there could also be possible chain effects spreading across the different sectors of the Chinese economy, given how deeply the economy is tied to real estate development."

The company took in nearly 52 billion yuan of cash in May as contract sales climbed 6%. It can free up even more cash by slowing land acquisitions and offloading some investment properties and tourism assets, said Edwin Fan, a director at Fitch Ratings.

Evergrande's fate may ultimately depend on whether Chinese authorities allow banks to keep funding it. As much as 81% of the company's debt due in 2021 is in the form of bank loans, according to Bloomberg Intelligence analyst Kristy Hung.
Cripes. Whether it is actually restructured may be beside the point. All of those solutions are going to result in further falls to floor area starts. The Chinese market is buoyant in price terms but not volumes as "three red lines" limits developer leverage.
This is where it all gets very murky indeed:
…investors are fearful that Beijing is serious about companies that cross its "three red lines" on debt, formulated last summer — and that Evergerande may become a target. Those who cross all three lines might see their borrowings capped and access to onshore financing closed. According to Bloomberg Intelligence analyst Kristy Hung, Evergrande is facing an uphill battle to cut debt: the top-line growth outlook is slowing as it pulls back on land spending. Its targeted land bank covers only 2.2 years of sales. The company's profit margin is thinning too, as it rushes to sell units at discount.
Both cyclically and structurally, China has an incentive to let this get worse.
With growth stable but commodity prices outrageous, a good realty crisis will burst the bubble.
With urbanisation running out of rope, the economy needs restructuring away from just this debt-laden building.
Why let up on Evergrande?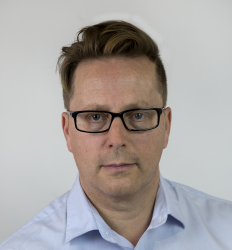 Latest posts by Houses and Holes
(see all)