Demographics is destiny, they say. A young demographic bulge provides a strong tailwind for economic growth. An aging demographic bulge is an equally strong headwind. Alas for China it is increasingly the latter and more so than anybody previous thought:
China has shifted to a three-child policy.
COVID crushed its birth rate.
This has brought forward projections for a declining population.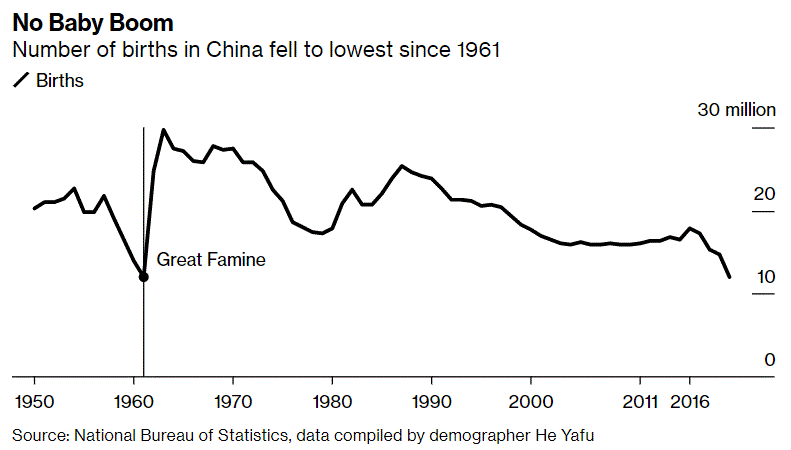 There is not much China can do about it. The decline in the birth rate is structural as it develops. The three-child policy will impact for about a week. Goldman has more: