Demographics is destiny, they say. A young demographic bulge provides a strong tailwind for economic growth. An aging demographic bulge is an equally strong headwind. Alas for China it is increasingly the latter and more so than anybody previous thought:
China has shifted to a three-child policy.
COVID crushed its birth rate.
This has brought forward projections for a declining population.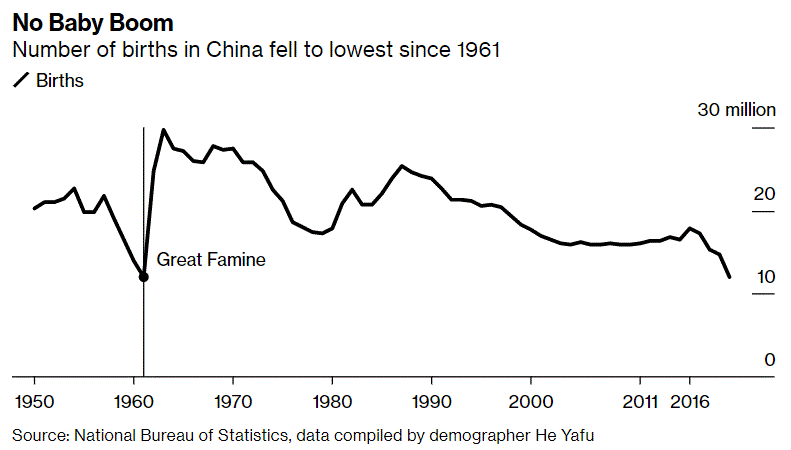 There is not much China can do about it. The decline in the birth rate is structural as it develops. The three-child policy will impact for about a week. Goldman has more:
The latest population census data suggest overall population growth in China slowed further in 2011-2020, vs 2001-2010, and population aging in China intensified. The working-age population shrank in both absolute value and as a share of overall population.
In response to demographic headwinds, policymakers in China gradually relaxed population control measures over the past years. Allowing a second child helped boost birth rates and added to overall population growth, but the effect has been fading. Barring other measures to encourage fertility, further liberalization of birth limits might provide only limited help to birth rates and overall population growth in China. The population in China appears likely to peak in the next five years with the working-age population continuing to decline.
An aging population could slow economic growth as lower labor input lowers the potential output level, holding labor productivity constant. The implications for savings, consumption, interest rates and inflation are less straight-forward. Academic literature suggests population aging is typically associated with a lower savings rate, higher consumption as a share of GDP and falling inflation. Policy measures targeted at increasing labor force participation rates and enhancing productivity could help buffer demographic headwinds to economic growth.
The biggest implication for Australia is that China will need to build less more quickly. We only just discovered two weeks ago that the urbanisation rate is considerably further advanced at 64% than previously thought. If the population peaks and starts falling earlier than expected as well then that means China will need to build even less to reach the 80% urbanisation rate typical of developed economies: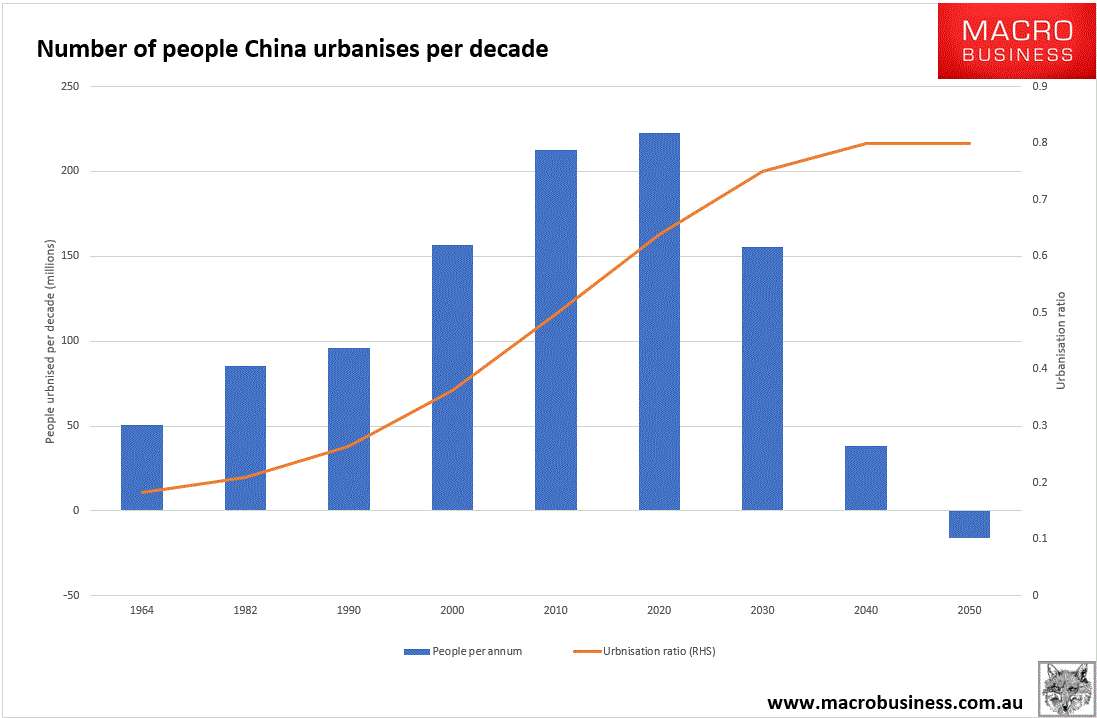 It's been a bad few weeks for Chinese demographics and long-term iron ore prospects.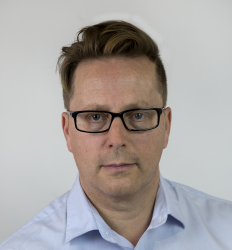 Latest posts by Houses and Holes
(see all)