The great Chinese property developer shakeout is intensifying. This has global significance because this sector alone accounts for an enormous slice of global bulk and base metals demand and therefore inflation. Bloomie has a great article today on the unfolding drama around the "three red lines" policy:
Many developers have gamed the new deleveraging rules.
Some have used opaque HK dollar bonds and off-balance sheet vehicles to hide leverage.
JVs have been used to disguise land purchases and financing.
But markets have begun to dump equity associated with JVs.
Without full control of projects, developers can't sell and raise cash so easily.
Ratings are in trouble as JVs may be reclassified as short-term debt.
Beijing is not happy.
My table of listed Chinese developers is starting look like a bath of blood: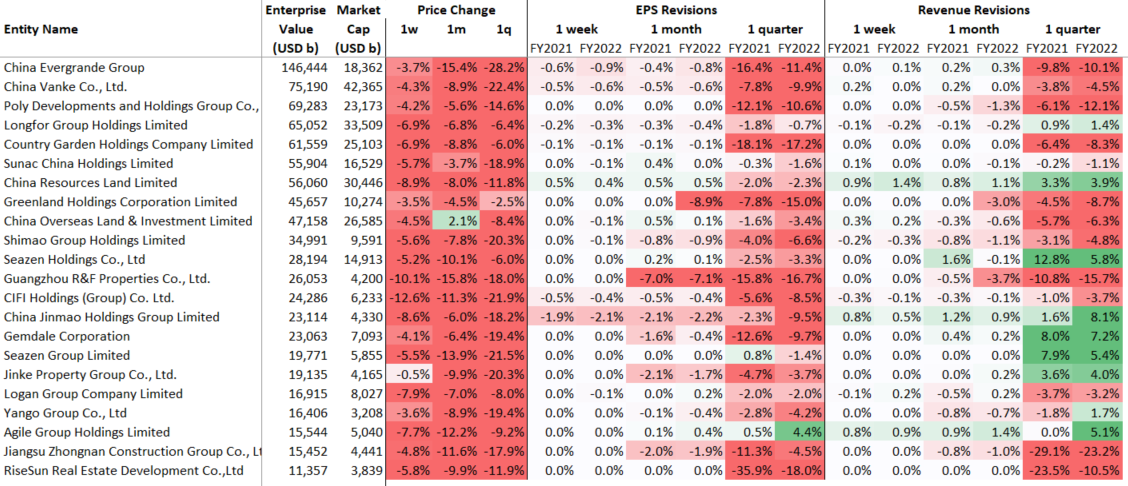 This is not a pretty picture. It reminds me of the pre-GFC days when the likes Allco Finance and Babcock&Brown opened one chest of debt only to reveal links to myriad others and every time a new one opened the next failed as well.
That said, the worst of the worst are still pulling tricks with mates to trigger short squeezes in the market:
China Evergrande Group is giving short sellers a run for their money.

On a day when the developer sank to a four-year low, a long-standing supporter of billionaire founder Hui Ka Yan swooped in to buy a stake in one of his property units that could release almost $400 million for the debt-ridden conglomerate.

Shares in the world's most indebted property developer surged as much as 10% on Monday, the most since February, from the day's low, squeezing investors who have heaped on bets against the firm.
These kinds of tricks are only robbing Peter to pay Paul and so long as debt so overwhelms enterpise value and regualtors pressure that to reverse, the daisy chain of bad fininance is at risk.
I have no idea if this will unravel and if it does no doubt authorituies can nationalise the duds to prevent a daisy chain of debt failure. What we can say with certainty is that it is slowing investment into new builds. Year-to-date starts are down 7% in China from 2019 and will turn down sharply year-on-year in H2. The leading indicator of land purchases was down 7.5% and purchase price  down 20.5% in May.
So, that's going to hit iron ore and copper demand in due course which buys into the whole "inflation is temporary" thesis.
But, there is one more thing to worry about. Over the first five months of this year, the Chinese local governments that dominate infrastructure investment also stopped borrowing despite having large quotas to keep doing so. It is not clear why. At least one probable cause is that local governments are very attached to the property development cycle. They riase a great deal of money from land sales and many are in are bed with developers in all kinds of other dodgy ways. It is not yet clear that Beijing can deleverage property developers without accidenly doing the same to local governments and curtailing infrastructure investment as well.
In short, if this shakeout does get out of hand, it could well form the epicentre of a coming global growth shock that takes down equities until it is resolved.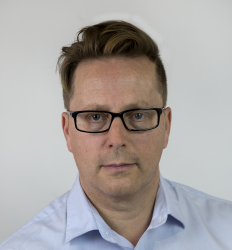 Latest posts by Houses and Holes
(see all)