For the past month, I have been warning of the inflating Commonwealth Bank share price bubble. Last week it reached a preposterous 22x forward earnings, far above any rational valuation and 50% above the value of its identical peer banks:

This utter stupidity, doubtless driven by a mad dash for yield, even though CBA's dividend is now the lowest of the big four, may have reached its zenith on Friday, as the price fell sharply. There will be more falls today:

The two other metrics I have charted against CBA are US and European financial sector indexes.  As you can see, a goodly global bank correction is underway across DMs. Why? Bloomie:
Banks are among the S&500's worst June performers.
The value trade driven by inflation concerns is reversing as inflation peaks.
Trading revenues have slumped.
Profits aided by capital writebacks and low defaults on stimulus are fading.
Commercial lending is recessionary.
Sounds all too familiar to Downunder banks to me.
The key macro driver for the sell-off is the flattening of the yield curve as the Fed lurches towards a policy error. Banks borrow short and lend long so flattening curves are bad for profits. The same is underway here:

The policy error here is, if anything, going to be worse for banks as it takes the form of macroprudential just as the terms of trade crash on Chinese credit tightening.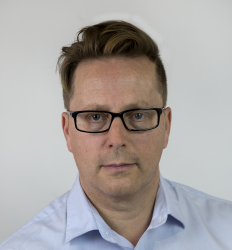 Latest posts by Houses and Holes
(see all)