The dance has begun again. We're all going to pretend that the RBA is to lift interest rates. Nothing could be further from the truth. The next move will be down and to go negative.
How do I know this? Because history tells me so. The RBA was established in 1959 and the last eleven years is the only period of that length in which there has not once been an interest rate hike.
This is telling us something about the structure of the contemporary Australian economy. Without putting too fine a point on it, that it can only expand with a lower, not higher cost of debt.
The weekend press is full of quotes from Australia's doyen of interest rate forecasters, Bill Evans:
The May employment report is a major 'game changer' for policy. It underscores the strength of momentum in the economy and endorses the range of other measures pointing to a very strong labour market.

The recovery is now clearly into a self-sustaining upswing and the need for emergency stimulus policies has eased significantly.

…We now expect that the RBA will assess that it has achieved the conditions necessary for the first interest rate hike by the first quarter of 2023.
On three occasions over the past ten years, I have bet Bill Evans that rates would fall when he said that they would rise. I am now three from three. Why will I soon be four from four?
The first clue comes from Chris Joye:
If one assumes the 333,900 non-resident jobs are all placed with locals who were looking for work (and not folks who are sucked into the labour market), this has the effect of temporarily reducing our unemployment rate by 2.4 percentage points. Put another way, if borders open and non-resident workers return and take these jobs, the unemployment rate would increase from 5.1 per cent to 7.5 per cent. Although this is a very crude upper bound, it gives a sense of the influence of the non-resident worker exodus on the jobless rate.
The borders are not open yet. But they soon will be, once the forthcoming election is finished which will roughly coincide with herd immunity via vaccines. The election is shaping as a demoralising contest of The Rapists versus The Traitors. But what matters to this discussion is that both remain committed to 200k per annum mass immigration. There are some nuances around the visa system but not enough to make a difference.
We have just run a decade-long experiment in what this does to the economy and the evidence points conclusively to it being immensely deflationary for everything except house prices.
This brings me to point two. Interest rates will not be used to curb house prices, either. That job belongs to macroprudential now and the moves are already afoot. The RBA noted last week it is readying new tools:
"The Council of Financial Regulators meeting last week that I chaired, we had a discussion about what might be the appropriate options to employ if housing credit growth accelerated and was outstripping growth in incomes. Because I don't think it's in the country's interest to have an extended period where credit growth is running way ahead of growth in our incomes, particularly given the high levels of debt.

"So, we've worked through together with APRA what the options would be there and they include: debt-to-income ratios; loan-to-value ratios; and the type of restrictions we saw a few years ago on investor and interest-only lending as well.

"We are not at the point where we're actively considering implementing any initiatives in this area. But we're doing the preparation of what might happen, what we might do if credit growth was accelerating…

"[But] we've got some way to go before something like that was going to happen".
APRA also wrote to top banks last week to prepare them:
…to seek assurances they are proactively managing risks within their housing loan portfolios, and will maintain a strong focus on lending standards and lenders' risk appetites.
CBA then hiked its floor rate for repayment assessments to 5.25% from 5.1%.
Most importantly, the house price mad Morrison Government has already capitulated.  Treasurer Josh Frydenberg conceded he has discussed soaring house prices with regulators:
"It's a good thing when the price of their home goes up, [it] gives them more confidence to consume, gives many small business who mortgage their home [the chance] to invest in their businesses. Overall it's a good thing for the economy when house prices go up as opposed to going down.

"We do need to monitor prices, we need to ensure it's not over-heating and that is what APRA and the RBA are doing," he said.

"I think it is important to monitor it closely and to ensure that we can continue to keep the focus on owner-occupiers because that's what we'd like to see coming into the market."
There you have it. Investors are about to be cut off at the knees. When they are, house prices will slow materially and so will consumption. If not there'll be more MP to come.
Finally, why do it this way at all? Why not just use interest rates? That comes down to point three.
Contrary to popular thinking, China is not Australia's saviour this time around. It is our imminent doom. Both in cyclical and structural terms, Australian income is now at the peak of an extraordinary income boom that is going to implode over the next few years.
Cyclically, China is swiflty tightening its credit flows into its construction sectors. Over the next year, this is going to halve iron ore and coal prices.
Structurally, Cold War 2.0 means China will now do everything in its power to rid itself of its Australian iron ore dependence. In the latest five-year plan it intends to lift its scrap output to 30% by 2025. Assuming steel output remains stable, that will remove the need for 150mt of seaborne iron ore demand. And steel output is more likely to fall for long periods as well. That means iron ore and coal keep on falling back to $60, then below.
Moreover, this will expose the scarring of the wider Chinese trade war upon Australia which will include no return of either students or tourists when borders reopen.
In short, Australia has a long external adjustment ahead of it as export income falls interminably, landing on nominal growth, the budget, wages and inflation.
So, there you have it. The three horsemen of Australian economic restructuring: immigration, macroprudential and Chinese decoupling.
All will require lower for longer interest rates, probably negative in a few years, to drive a much lower Australian dollar.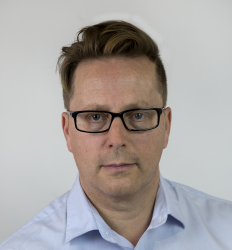 Latest posts by Houses and Holes
(see all)