One 'benefit' of having some of the world's most expensive homes, alongside a high home ownership rate, its that it makes households 'rich'.
That's the conclusion from the latest Credit Suisse Global Wealth Report, which has declared Australian households the worlds richest:
The median Australian adult finished 2020 with a net worth of $US238,000, making them richer than the comparable resident of any other country. This means that 50 per cent of Australians were worth less than this amount, while 50 per cent of Australians were worth even more…

The reason for Australia's position at the top of the global wealth league table is the combination of the country's high rate of private home ownership and soaring house prices, which have increased by more than 400 per cent over the past 25 years, according to CoreLogic.

The report noted that "the overall composition of assets or wealth has changed little in Australia since 2000", with Australians displaying a relatively large preference for housing assets relative to their global peers.

In fact, more than 95 per cent of the country's housing is owned by households, according to research by the Reserve Bank of Australia, compared to about 80 per cent in the United States and 70 per cent in Germany.
The latest property value data from the ABS valued Australia's housing stock at a whopping $8.3 trillion – four times the size of the economy.
When divided by the nation's estimated resident population, Australia's dwelling stock owned by households was worth a record $307,200 per head of population as at March 2021:
My view is that having so much wealth locked up in housing is useless. We all need somewhere to live and higher home values serve little purpose to the vast majority of owner-occupiers, who typically must sell and buy into the same market.
Expensive housing also punishes those who have recently entered, or are yet to enter, the housing market. These people are required to either take-out mega-mortgages and have a life of debt slavery, or miss-out altogether.
Would Australians really be worse-off if the median capital city dwelling price was $360,000 instead of $715,000, mortgage debt was 70% of disposable incomes instead of 140%, and the banking sector was smaller and less profitable?
The answer is obviously no. Lower debt loads would make Australian households better-off, whereas the broader economy would benefit from the productivity-boosting effects of lower land prices, increased business lending (investment), and a more balanced economy.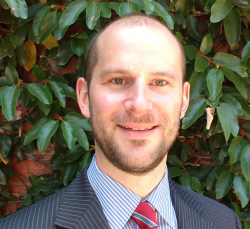 Latest posts by Unconventional Economist
(see all)