The Australian Labor Party (ALP) is once again soul searching after the weekend's disastrous Hunter Valley state by-election, which was comprehensively won by the Nationals.
Following the loss, NSW Labor leader Jodi McKay said the party needs to "reconnect with people" after the party's primary vote fell by 7% to only 21.7%.
Meanwhile, federal Labor MP Joel Fitzgibbon, whose seat overlaps part of the state seat, described the outcome of the by-election as a "big wake-up call" for the party and Opposition leader Anthony Albanese. He has reportedly also flirted with quitting the party:
Joel Fitzgibbon [said overnight] when "your base walks away from you, it takes a lot of time, a lot of effort, a lot of commitment to win them back".

The Hunter MP and former defence minister says the party badly needs to reconnect with blue-collar workers if it has any chance of beating Scott Morrison at the next federal election.

This morning Mr Fitzgibbon has flirted with quitting the party, keeping pressure on the Opposition Leader ahead of two weeks of Parliament sitting.
For mine, the biggest problem with Labor is that nobody knows what the party stands for. It is supposed to represent the working class but instead is Coalition-lite in most policy respects and overly obsessed with identity politics.
Three recent examples highlight Labor's malaise.
First, Labor has failed to stand up against the Morrison Government's wage-crushing immigration plan, which would enable businesses to hire cheap foreign workers en masse.
Instead, all we've heard was from shadow treasurer Jim Chalmers giving a statement endorsing immigration-driven growth:
"Much of the growth before COVID-19 relied heavily on population growth".

"So clearly, it's not sustainable for us to have closed borders for longer than is necessary."
Second, Jim Chalmers last week explicitly spoke out against lifting JobSeeker from its pitifully low level of $44 a day:
Shadow treasurer Jim Chalmers has indicated Australia's welfare bill would not rise significantly under a Labor government…

Dr Chalmers is steering away from further plans to substantially ramp up spending on benefits for unemployed and impoverished Australians…

Dr Chalmers will acknowledge income support is a "really crucial part of the story" but will play down its significance in terms of tackling disadvantage.
Third, deputy Labor leader Richard Marles told Sky News over the weekend that the party's instinct was not to "stand between anyone and a tax cut", suggesting it will endorse the Coalition's high-income stage 3 tax cuts:
"Our instinct is we don't want to stand between anyone and a tax cut".

"If you look at the decisions that we've taken in this term of government, in relation to legislation that's been put before the parliament, that's where we've stood."
Seriously, what is the point of Labor if it is merely a Coalition-lite party that endorses pretty much the same neoliberal policies? Why vote for Labor when you can vote for the real thing?
Labor's adamant refusal to adopt genuine working-class policies while becoming more woke has resulted in three straight election losses to arguably the most corrupt government in our modern era.
It will record a fourth straight loss next year if it doesn't reconnect with its base.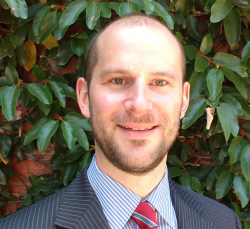 Latest posts by Unconventional Economist
(see all)