After the weekend's Hunter Valley state by-election won by the Nats, PM Morrison is cock-a-whoop. He says:
Working-class voters love the Coalition.
They are aspirational not victims.
Wages only rise when businesses grow.
The blundering Morrison has done a great job of refashioning his immense mistakes into a working-class welfare spendathon and now we get the rebranding for it. Let's not forget that the truth of it is:
Morrison gaffes have cut the Hunter off from its major export market in China.
Morrison repeatedly tried and failed to reopen borders mid-pandemic.
Morrison butchered the vaccine rollout but has now rebranded that as permanently closed borders.
Rapegate and aged care failures have been rebranded with huge new spending creating big government.
The Coalition has crushed wages for eight years via immigration.
But! Owing to backflips in the last six months on this ceaseless blundering, the Morrison Government is now a traditional Labor outfit supporting protectionism, closed borders, higher wages, middle-class welfare, big government and the advancement of women.
Of course, if he is re-elected, much of it will go into hard reverse, especially the hard borders.
But, for now, Morrison is more Labor than Labor has been for decades and with Albo running a small target strategy what is there to challenge it?
Finally, we might take a moment to ask does the Hunter result actually reflect the Morrison rhetoric? Or is it just more rebranding?
After all, the loss was largely driven by an 8.6% swing away from Labor to independent Kirsty O'Connell who is dead against coal mining.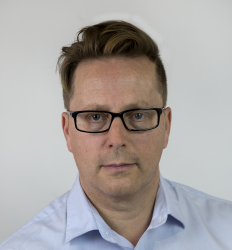 Latest posts by David Llewellyn-Smith
(see all)