TSLombard with the note:
The chip shortage is adding to inflationary pressure and turbocharging the recovery of EastAsian exporters. Although a secular demand shift is under way–embedding semiconductors into the price of a much wider array of goods and services–integrated circuit capex and prices are still highly cyclical. The boom will be followed by disinflationary price pressure,as new production comes online. Looking beyond the cycle,as the chip supply chain splits and Moore'sLaw slows, a 20-year secular deflationary trend for semiconductors and the devices that use them is likely to halt and may even reverse.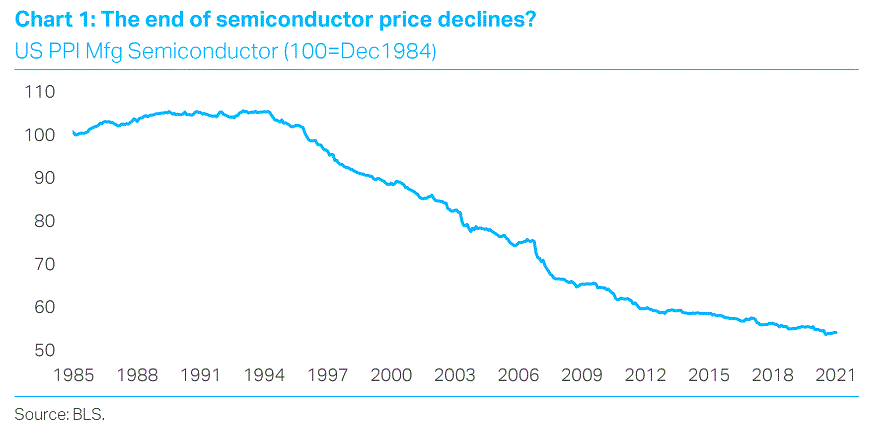 The semiconductor industry is highly cyclical. Periods of strong global growth raise demand, prices, and capex. The capital-intensive nature of construction, and the need for high-capacity utilization to generate an acceptable ROI, mean supply tends to lag demand, leading to long periods of under/over-capacity. The result is high cyclicality (around a secular trend) and periods of greater/lesser pricing power (Chart 2).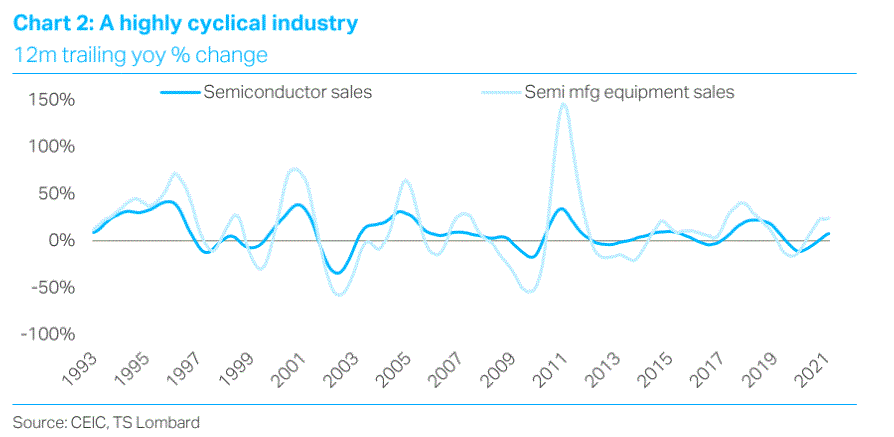 Advertisement