Despite the reduction in mortgage rates to all-time lows, CoreLogic's head of research Australia, Eliza Owen, has released analysis showing that detached houses are still unaffordable to 'middle Australia' across Sydney and Melbourne.
At the national level, high income earners could afford to purchase at least 82% of Australian houses as of May 2021, versus 51.9% of middle income earners and 15.1% of low income earners:
These findings are based on household incomes modelled by the Australian National University (ANU) Centre for Social Research and Methods, whereby high income represents the top 75th percentile of earners ($2,760 per week), middle income represents the 50th percentile of earners ($1,654 per week), and low income represents the 25th percentile of earners ($905 per week).
Borrowing capacity was then estimated at these levels based on a 30 year loan term at an interest rate of 2.44%, repayments based on a 30% share of income, and the provision of a 20% deposit. From this, an affordable purchase price was estimated at the different income levels, which amounted to $376,041, $685,723 and $1,144,715 respectively.
Then Eliza Owen calculated what proportion of properties fell above/below these thresholds.
As expected, houses are least affordable for 'middle Australia' in Sydney and Melbourne, as illustrated in the next table. Here, Eliza Owen has adjusted the income figures based on ANU estimates for these markets.
As you can see, only 24.5% (Sydney) and 29.2% (Melbourne) of houses were affordable to the median household.
Eliza Owen does, however, note that the majority of owner-occupied home buyers are non-first home buyers, thus "it is not income alone that enabled purchasing, but the sale or equity of an existing home that creates greater purchasing power". Accordingly, "first home buyers are far more sensitive to price changes". Moreover, "as prices increase faster than incomes, it is harder to accumulate a deposit, where our analysis assumes the buyer has a 20% deposit".
For mine, the biggest affordability issue facing first home buyers is saving for a deposit. As such, first home buyers have increasingly resorted to borrowing from parents – the 'Bank of Mum & Dad' – which has hit a record high 60% of first home buyer mortgages, with the average parental assistance totalling around $90,000:
Repaying one's mortgage principal has also become increasingly difficult due to record low inflation and wage growth.
So, while it might be relatively easy to service a mortgage thanks to rock-bottom interest rates, it has become increasingly difficult to save for a deposit and repay one's loan.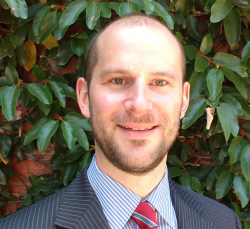 Latest posts by Unconventional Economist
(see all)