Last week, Tarric Brooker posted some stunning charts at News.com.au, gleaned from Digital Finance Analytics surveys, showing the record rise in financial assistance from the 'Bank of Mum & Dad', which is helping to fuel the boom in first home buyer (FHB) demand and Australian property values.
Just prior to the pandemic, only 8% FHBs were receiving support from their parents – the lowest proportion since 2011. However, this has since soared to more than 60%, meaning a record share of FHBs are now receiving financial assistance from their patents:
Moreover, the average amount of financial assistance received from parents has also hit a record high of nearly $90,000. And based on the the average FHB deposit amount of $106,700, the Bank of Mum & Dad is, therefore, providing an average of 84% of the total required deposit for the circa 60% FHBs receiving such parental assistance:
In turn, those FHBs that have tapped the Bank of Mum & Dad have only needed to come up with an average deposit of around $17,000 – well below the $106,000 that would have been required without parental assistance.
Dr Chris Martin, a senior research fellow at the UNSW City Futures Research Centre, argues the rise of the Bank of Mum & Dad is adding to inequality in the housing market:
"It's a further concentration of housing wealth and housing access and it means a more unequal housing market"…

"It means a more unequal society."
ANZ senior economist Felicity Emmett agrees:
"Many of those first-home buyers are more and more accessing the Bank of Mum and Dad, which is concentrating the wealth impact and really highlighting how things like COVID can increase inequality."
They are mostly right.
The Bank of Mum & Dad has certainly inflated FHB demand and helped inflate property values. This has made housing less affordable overall, disadvantaging those FHBs that do not have access to parental assistance by reducing their access to home ownership.
At the same time, the Bank of Mum & Dad has arguably helped to restore intergenerational equity by re-distributing housing wealth from old (parents) to young (children).
But like all demand-side measures, the Bank of Mum & Dad is not a genuine housing affordability solution. Rather it is a stop-gap measure that benefits some cohorts over others while making the overall affordability situation worse.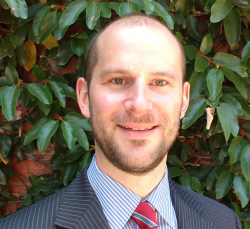 Latest posts by Unconventional Economist
(see all)