The iron ore market is closed for China's Labour Day holiday but there is a range of material to report upon.
First up, Brazilian exports were soft in April at 25.8mt: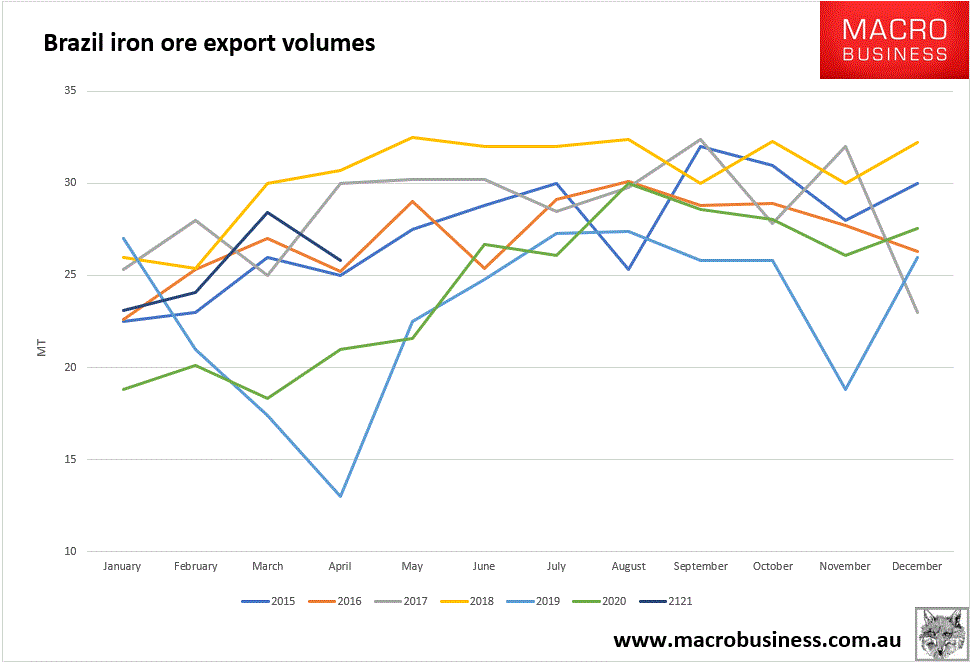 Australian exports were weak as well: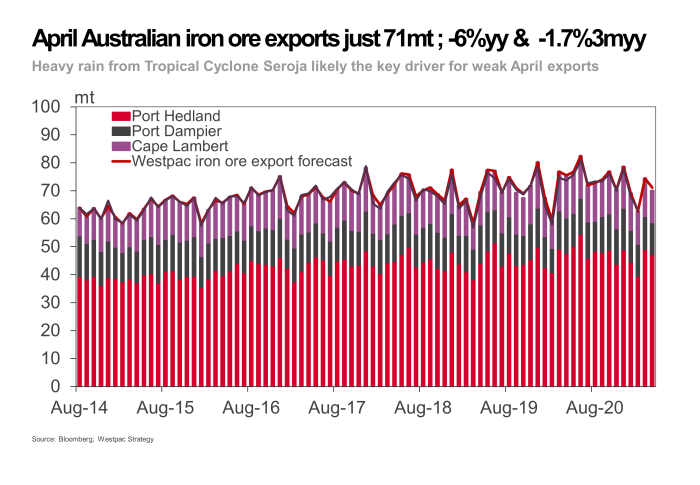 Both are seasonal. In the case of Brazil, rains and a port fire played a role. We should see exports accelerate swiftly by a roughly 40-50mt annualised pace from here.
In Australia, it was probably Cyclone Seroja that is to blame, completing a very weak wet season. From here we can see Australian exports accelerate at a pace of nearly 100mt annualised.
These are big numbers and should weigh heavily on prices henceforth.
Then there is demand. On that front, there are two considerations. The first demand consideration is direct Chinese policy:
China has removed export tariffs and lifting import tariffs on steel products.
33.3mt of steel production is at risk, though it would presumably to picked up elsewhere.
But it would still lead to lower prices given China is the marginal price setter via its Dalian futures market.
The second demand consideration is indirect policy. I have noted repeatedly that the key driver of demand, empty apartment construction, is under pressure with weak starts over the first three months of 2021 as the "three red lines" policy takes effect: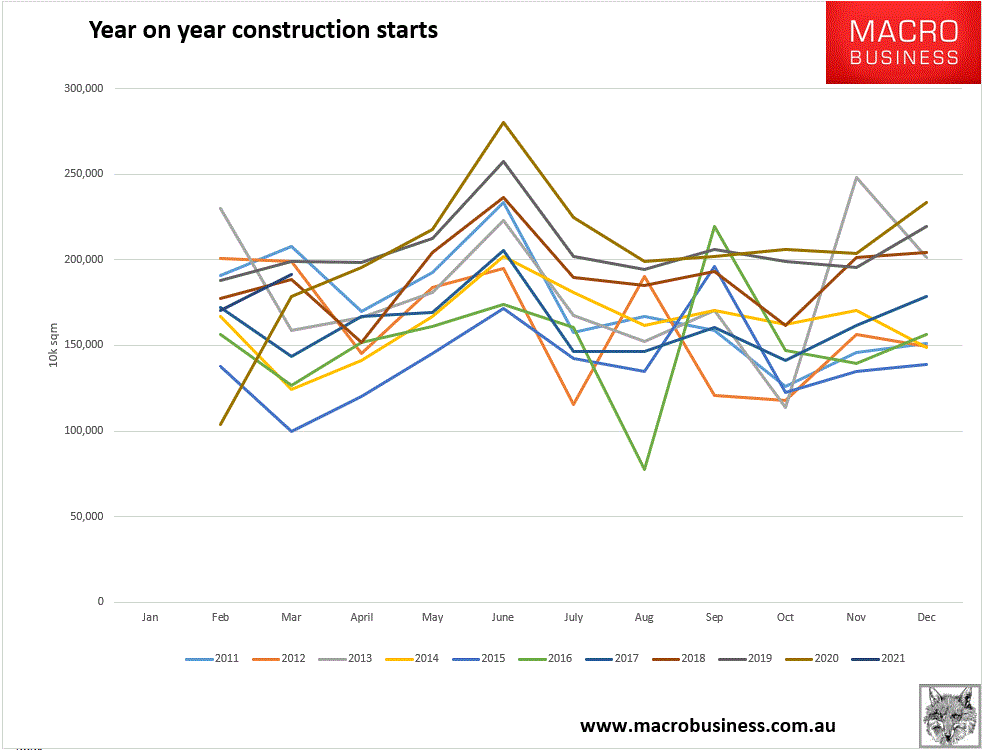 So far this year, property sales have held up OK as they enjoy catch-up growth, but they are normalising swiftly as well: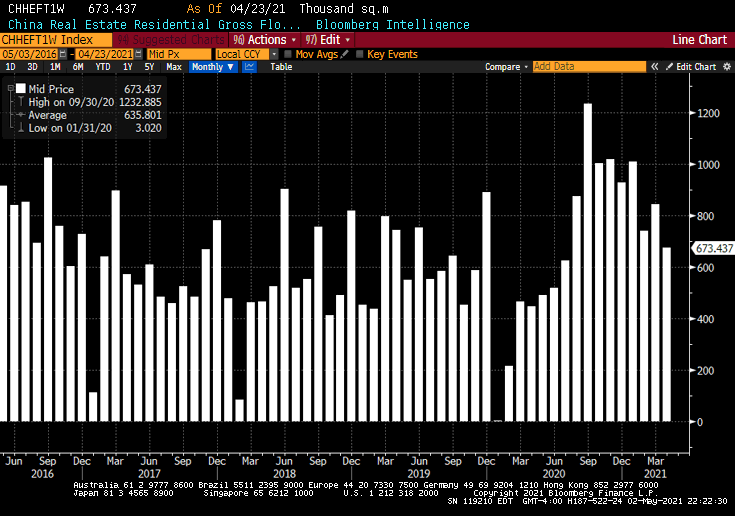 The flow of weak starts will overwhelm the booming stock of catch-up and stimulus projects before long as completions skyrocket and construction activity will fall fast. The weekend's construction PMI was s taste of what's to come:
Meanwhile, the construction index dropped back sharply from 62.3 to 57.4, well below its five-year average of 59.6. This likely reflects tighter regulation of real estate developer financing and reduced fiscal support. All told, the official composite PMI fell from 55.3 to 53.8 – still strong but a bit softer than during most of the past year.
Supply is coming. Demand is fading.
Sell iron ore.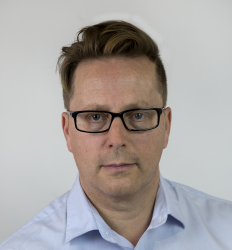 Latest posts by Houses and Holes
(see all)