In the last couple of weeks, we have witnessed an extraordinary turn toward warmongering against China in the Morrison Government. The major driver of this swing appears to be domestic politics as Morrison seeks to move beyond Rapegate and Vaccinegate to the safer Coalition ground of national security.
How do we know? Because the Morrison Government has no obvious policies to rebalance the economy away from China, which would be the hallmark of a broader plan for decoupling. Instead, this looks like its usual disordered politics and gaslighting.
I remain of the view that this is inadvertently in the national interest given it forces an insulted CCP to decouple the Chinese economy from ours. It is a whacko way to go about it. But getting it done is the main thing.
That said, the lack of planning is opening a political economy space for China apologists to reappear with some traction. Indeed, some who have so far been egregiously wrong, are starting to make sense because Morrison rhetoric is so extreme. Gareth Evans is one:
Beijing does not want any kind of catastrophic ground war, either.
Taiwan is s special case. Even it sees itself as Chinese.
No invasion is "remotely imminent".
Ambiguity has long-served the Taiwan issue well.
Neither great power wants to lose this war.
The US should go on heavily arming Taiwan as a proxy.
This is eminently sensible stuff. War in Taiwan does not serve Australia's interests. Neither the unimaginable outright destruction of modern China. Nor the defeat of the US is good for us.
Don Argus chimes in as well:
Dirty laundry in the open is a bad look.
Stop the "warmongering". Taiwan is not at risk. It would sink the yuan.
NAB's Rod McEwan chimed in to demand an actual plan to diversify trade.
None of that is stopping the Coalition cheerleaders at The Australian:
PLA scientists discussed weaponising coronaviruses in 2015.
We need a full investigation.
As if!
Anyways, I look forward to the next instalment of Chinese blowback. It still has various industries to target. Most obviously, tourism and students can be prevented from ever returning. Followed by chopping of non-contract LNG. Longer-term it will be iron ore as well.
We don't seem to have a plan for doing it. Nor for ensuring that the various hits to the economy will be offset by re-industrialisation. But at least it's getting done.
Albeit accidentally!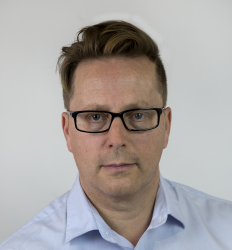 Latest posts by David Llewellyn-Smith
(see all)