As we know, iron ore is off the wall for the time being. I am expecting a big surge in supply in coming months. Here are some UBS charts illustrating the point. Recent weeks have been soft: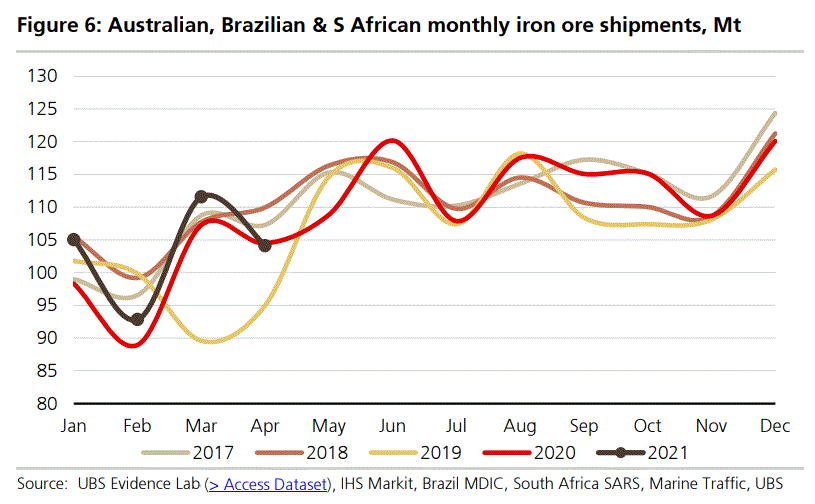 Driven by Australia, mostly RIO:

For a net result of OK at best: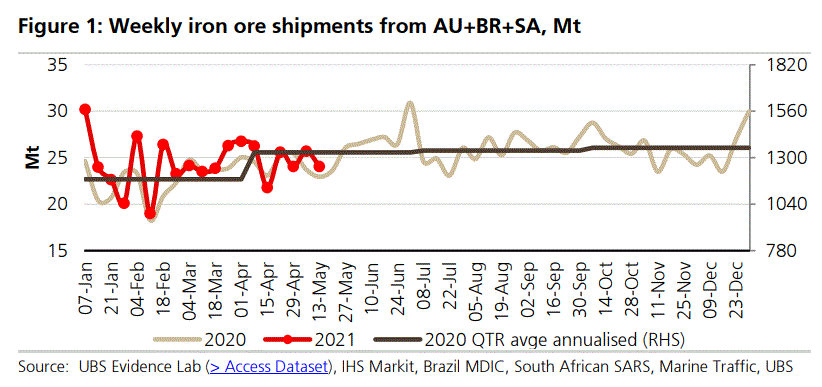 As you can see, the first quarter was pretty good. But for the past month, we have been running consistently below 2020 rates, thanks in some measure to seasonal bad weather.
The QTRly average should lift from roughly 23mt per week over April to 27mt pretty quickly and even towARDS 28mt in H2. That's an annualised shift upwards of 200mt of ore made available weekly.
In short, supply should blast back up.
Chinese steel inventories are fine:

But where there is more price pressure is in iron ore inventories which are only moderate: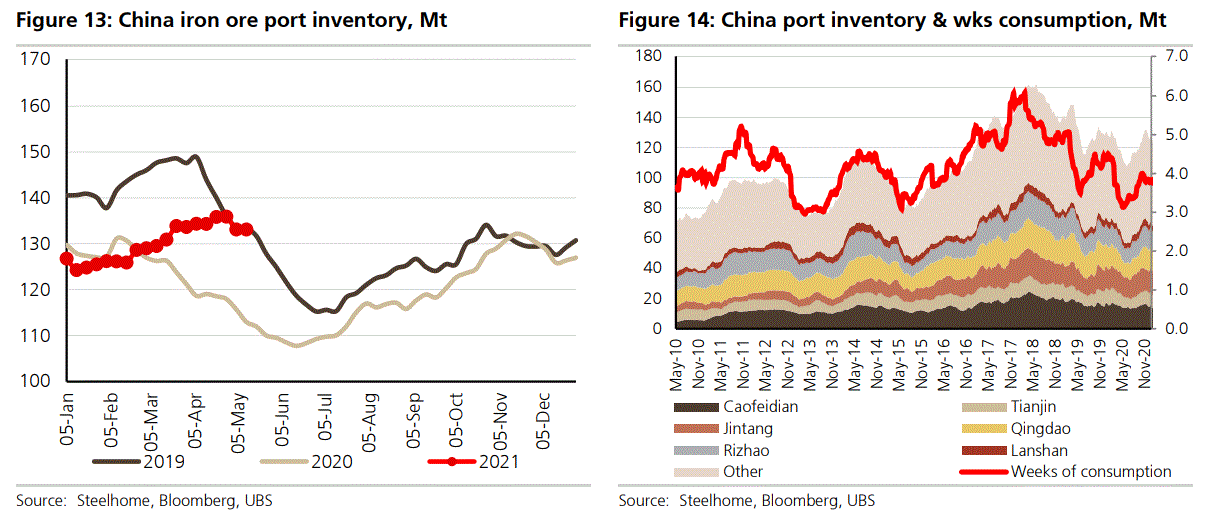 This is why sovereign risk suddenly matters:
On 6-May, China indefinitely suspended all activity under the China-Australia Strategic Economic Dialogue, effectively freezing bilateral relations between the countries (news). In the following 3 days, iron ore prices lifted $39/t, reaching an all time high of $231/t.
Rampaging Chinese demand should begin to soften through H2 and supply come on stream but when those fundamentals reassert themselves is in the lap of the gods as the great Australia-China divorce proceeds.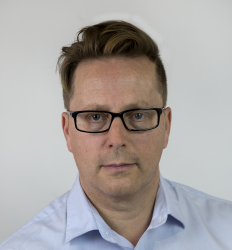 Latest posts by David Llewellyn-Smith
(see all)