The panic about commodity prices has reached a new level of silliness at Bloomberg this morning:
Despite Beijing's best efforts, asset bubbles are forming in China.

Home prices are soaring, prompting officials to revive the idea of a national property tax. A surge in raw material prices spurred pledges to increase domestic supply, toughen market oversight, and crack down on speculation and hoarding.

The rapid gains are challenging the central bank's ability to restrain inflation without hiking borrowing costs or making a sharp turn in monetary policy — something the People's Bank of China has said it will avoid. The risk is the government's attempts to curb price increases won't be enough, forcing the central bank's hand at a vulnerable time for domestic consumption.
Now, that is twaddle. House prices are rising at a sedate 5%. The COVID stimulus is unwinding fast and commodity prices are about to bust. There will be no rate hikes. Regulation and macroprudential has already achieved the required tightening and commodity price will follow as night follows day: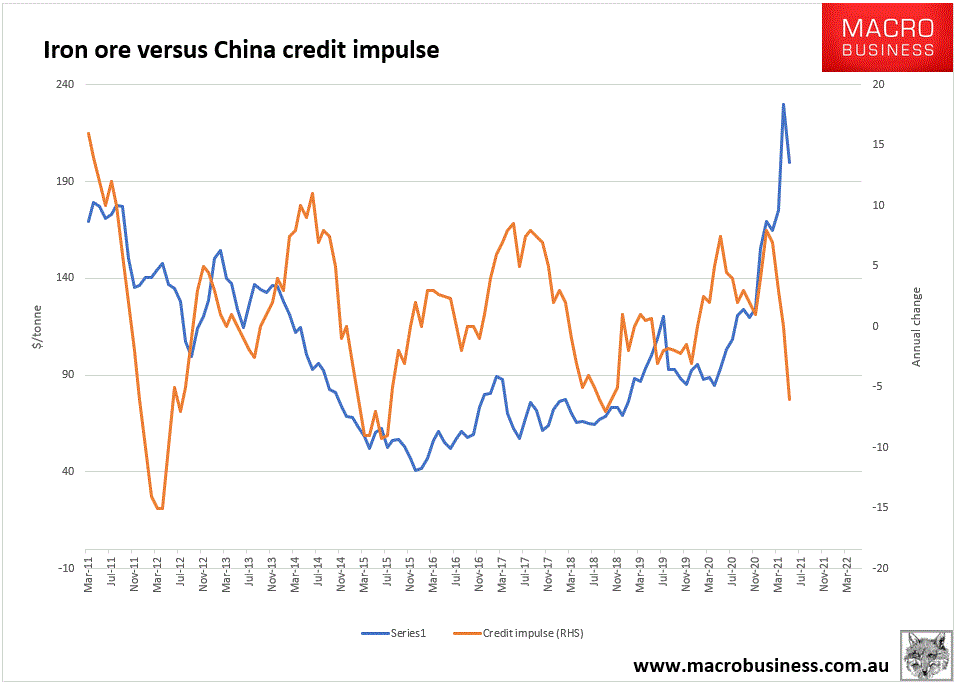 The question now is how long can authorities keep the pressure on before they crack and stimulate again. Goldman has some reasonable material on that:
China April data were mixed. China April data featured strong external demand and soft domestic demand. Housing construction and infrastructure investment continued to decelerate, reflecting property policy tightening and fading policy stimulus. The recovery in household consumption is likely to remain gradual on lingering local virus outbreaks, offsetting trends in different consumption categories, and an elevated sense of uncertainty among consumers motivating precautionary saving.

High upstream prices top of mind for policymakers. High commodity and raw material prices have begun to affect downstream activity and cause concerns among policymakers. However, because ex-China demand and supply constraints both domestically and overseas are the main drivers and Chinese domestic demand still displays pockets of weakness, monetary policy is not the best remedy. Instead, administrative measures such as supporting downstream sectors, discouraging exports, and scrutinizing speculative activity are currently being pursued by policymakers.

Peak drag from 2020H2 credit normalization ahead.TSF stock growth slowedto 9.0% on an annualized sequential basis in April. Given our full-year forecast of11.5%, we do not expect further credit deceleration. However, we expect the negative impulse from last year's credit normalization to increase from a 0.4ppdrag to real GDP growth in April to a peak of 0.9pp in July given typical lagsobserved historically. While policy rates are likely to remain stable and creditgrowth should pick up in May and June on government bond issuance,sector-level tightening should continue in the property market, internet industries, and shadow banking.
One of the reasons that credit growth has contracted so fast is the 80% crash in LGIV bonds year over year through the first four months. This is the primary source of infrastructure investment. Actual borrowing caps were only cut marginally versus 2020 so LGIV are running miles behind what is allowed. IT is probably reasonable to expect this segment to accelerate, as Goldman does, which will provide some support to building activity.
But so long as construction starts remain under pressure owing to regulation, that will not stop the deflation of commodity prices. Chinese property remains the key commodity demand segment globally and it is contracting fast with starts 10% below 2019 levels: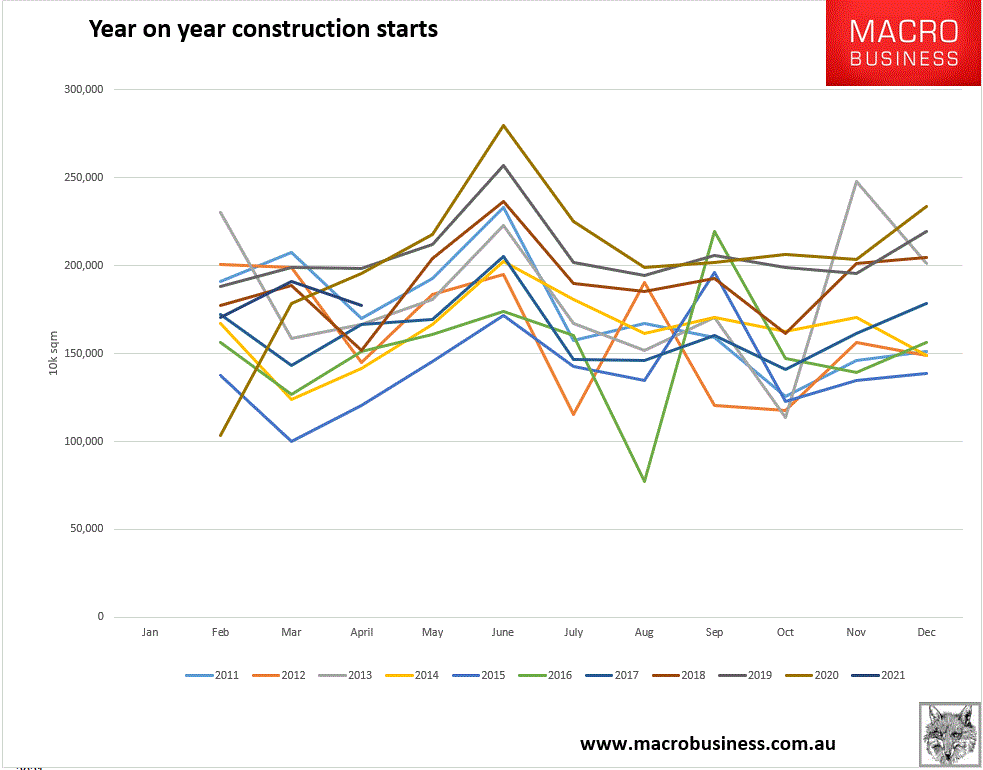 Anyone selling Chinese inflation risk at this juncture has missed the turn.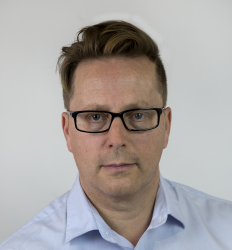 Latest posts by David Llewellyn-Smith
(see all)