CNN has released data showing the synchronised house price boom taking place across rich nations.
According to CNN, real house prices across 37 OECD nations rose by 6.7% in calendar year 2020, which was the fastest pace of growth in 20 years:
As expected, rock bottom mortgage rates are behind the price growth:
Rock bottom rates have been a key driver of prices, particularly in the United States and Europe, because they make borrowing more affordable. Mortgage rates across the 19 countries that use the euro averaged just 1.3% in March, according to official statistics…

"Mortgage rates will remain structurally low and supportive of market growth for the next couple of years," said Adam Challis, Jones Lang LaSalle's executive director for research and strategy across Europe, the Middle East and Africa.

In other words, don't expect this boom to bust any time soon.
Kate Everett-Allen, the head of international residential research at real estate consultancy Knight Frank, also believes the opening of borders globally could spur additional price growth:
Once borders reopen, foreign investors will provide even further impetus to property markets, where purchasing activity has been largely driven by domestic buyers, she said.

"That will play out over the course of the rest of this year and next, and then there might be something of a lull," she added…

Interest rate cuts kept mortgage repayments affordable in many places, while temporary reductions to purchase taxes in some markets spurred home buying.
Meanwhile, Richard Donnell, research director at UK property platform Zoopla, notes that that a "race for space" amid lockdowns has helped spur growth in suburban and regional detached homes, in particular:
Wealthier individuals in several countries have fled cities for larger suburban homes with more outdoor space in the anticipation that they won't need to commute into central offices as much even after the pandemic ends.

Many of them are financially in a better position than they were before the pandemic hit, since they've spent less on vacations and eating out, and can therefore spend more on house purchases.
This was confirmed recently by The Economist, which showed that "less populated, but still commutable, places, rather than city centres… are rising most", since "Covid-19 seems to have set off a quest for space":
The switch is most clearly illustrated in Australia by the sharp rise in detached house sales, which are tracking at record highs. By contrast, demand for units & apartments is soft:
The switch is also evident in rental growth, which is running hot across the detached house market, but is much softer for units & apartments (pulled down by heavy falls across Melbourne and Sydney):
Regional property prices and rents are also growing more strongly than the capital cities, reflecting the flight from density:
So much for the urban planners' claims about the end of suburbia. COVID has proven that its pull is stronger than ever.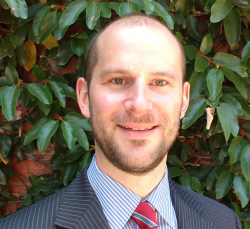 Latest posts by Unconventional Economist
(see all)