David Plank, economist at ANZ Bank, tips that the RBA will issue a revised forecast for the unemployment rate to fall to 4.5% – the so-called 'full employment' level – by June 2023.
This follows CBA's view that the RBA would forecast unemployment to drop to 4.75% by mid-2023:
Both forecasts would be in the ballpark of Treasury's recent claim that Australia's unemployment rate needs to fall to between 4.5% to 5% in order to drive a meaningful lift in wages and inflation.
The biggest risk to these forecasts is the Morrison Government's plan to reboot the mass immigration program via:
Abolishing labour market testing requirements;
Lowering costs and speeding up approval times for importing foreign workers;
Expanding the skilled occupation list to include almost any role;
Providing all 'skilled' visa holders with a clear pathway for transition to permanent residency; and
Granting 'skilled' visa holders priority access to flights and hotel quarantine ahead of stranded Australians.
The Australian Treasury's Shaping a Nation propaganda report explicitly acknowledged that the overwhelming majority of Australian jobs growth went to migrants between 2011 and 2016:
Recent migrants accounted for two-thirds (64.5 per cent) of the approximately 850,000 net jobs created in the past five years. For full-time employment, the impact is even more pronounced, with recent migrants accounting for 72.4 per cent of new jobs created.
Professor Peter McDonald released similar findings:
The permanent and temporary skilled migration policies established by the Australian Government from 1995 played an important role in meeting that labour demand…

From July 2011 to July 2016, employment in Australia increased by 738,800. Immigrants accounted for 613,400 of the total increase…
If the pre-COVID level of migration was restored, an extra 200,000 workers would enter the Australian labour market every year. This would necessarily drive up unemployment and put downward pressure on wage growth (other things equal).
The RBA needs to reject the Morrison Government's planned mass immigration reboot, which would work at cross-purposes to its ambitions to lower unemployment and lift wages and inflation.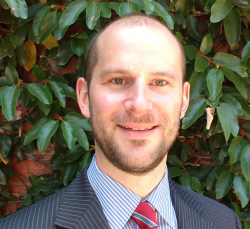 Latest posts by Unconventional Economist
(see all)