A year is a long time in the world of video-on-demand streaming.
This time last year, Foxtel faced an existential threat after shutdowns around the globe cancelled sporting events. This, in turn, prompted a huge number of subscribers to cancel their Foxtel subscriptions, culminating in hundreds of Foxtel staff being made redundant in a bid to cut costs and stay solvent.
Since then, Foxtel has fought back hard.
First, Foxtel outbid streaming rival Stan for exclusive rights to Warner Bros, WarnerMedia, HBO and HBO Max content. In turn, Foxtel bolstered its exclusive line up, whereas Stan lost various WarnerMedia programs from its platform.
Stan's troubles were then compounded in June when it also lost an exclusive deal with ViacomCBS to stream Showtime content, thus stripping it of more content.
Second, Foxtel launched its Binge streaming service, which has proved highly successful. The number of Foxtel paid subscribers rose by 12% year-on-year to 3.314 million in the three months to December 2020, with both Kayo and Binge experiencing explosive growth.
Specifically, Binge added 431,000 paying customers in its first 7 months of operation in 2020.
Now Stan is the one whose future is looking precarious. Stan boasts about 2.3 million active users at present, while nearly 150,000 of them also have a Stan Sport subscription. Nine Entertainment Company's CEO Mike Sneesby also admitted that Stan is now 'consolidating' in the post-Covid environment after its Stan Sport subscriber numbers came in lower than expected:
"We'll be building on that cost out program and making sure we right-size our cost base, focusing on growth, but really looking to the long-term opportunity and making sure we don't become complacent about the strength of our financials."
My family has basic subscriptions to:
Netflix;
Foxtel Now (primarily for news);
Amazon Prime;
Stan; and
Disney+.
Out of the above, Stan's and Disney's offerings are by far the weakest with Netflix and Amazon providing the best value.
Stan desperately needs exclusive content to bolster its catalogue and give people a reason to subscribe. Otherwise, it faces a difficult future in the crowded video-on-demand streaming market.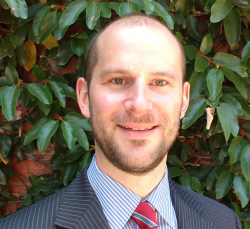 Latest posts by Unconventional Economist
(see all)