The Morrison Government is under attack after the federal Budget forecast zero real wage growth for the next three financial years:
Today, Employment Minister Stuart Robert has sought to assure Australians that wage growth will come once unemployment drops:
"Wages growth will always come hand-in-hand with inflation and low unemployment," Mr Robert told the ABC.

"You'll never get strong wages growth when you've got 1.1 million Australians unemployed. Thankfully, there's 13.1 million Australians employed now – more than pre-pandemic…

"That's the impetus for wage growth as the unemployment rate comes down. That's why the impetus for jobs is so important to us"…
Why then is the Morrison Government seeking to reboot immigration back to pre-COVID levels by making it far easier for businesses to hire cheap migrant workers via:
Abolishing labour market testing requirements.
Lowering costs and speeding up approval times for importing foreign workers.
Expanding the skilled occupation list to include almost any role.
Providing all 'skilled' visa holders with a clear pathway for transition to permanent residency.
Granting 'skilled' visa holders priority access to flights and hotel quarantine ahead of stranded Australians?
In the 15 years prior to COVID, the federal government ran one of the biggest immigration programs in the world, which flooded the labour market with an additional 180,000 to 200,000 workers every year:
According to the Australian Treasury, the overwhelming majority of jobs created went to migrants instead of incumbent workers:
Recent migrants accounted for two-thirds (64.5 per cent) of the approximately 850,000 net jobs created in the past five years. For full-time employment, the impact is even more pronounced, with recent migrants accounting for 72.4 per cent of new jobs created.
In turn, unemployment and underemployment were kept much higher than they otherwise would have been, resulting in crashing wage growth:
Alongside crashing productivity:
If pre-COVID levels of migration are restored, an extra 180,000 to 200,000 workers would join the Australian labour market every year, driving up unemployment and placing downward pressure on wages (other things equal). This, in turn, would make the Coalition's goal of lowering unemployment and lifting wages much harder to achieve.
Australians experienced a decade-plus of crushed wages and living standards on the back of mass immigration. This failed policy must not be allowed to return.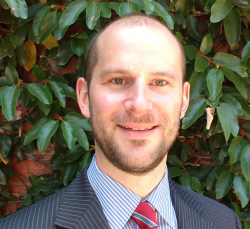 Latest posts by Unconventional Economist
(see all)