It is clear from last night's federal budget that the Australian Treasury has no idea on wages.
For years we watched the Treasury make bullish predictions on wage growth, always forecasting a marked pick-up in wages over the forward estimates period:
This bullishness came despite the federal government running one of the biggest immigration programs in the world, which flooded the labour market with an additional 180,000 to 200,000 workers every year:
In turn, this mass immigration program contributed to a collapse in Australia's labour productivity:
These factors alone should have told the Treasury that its bullish wage forecasts were impossible to meet.
Fast forward to today and the Treasury has tipped negative immigration for 2021-22 and moderate immigration in 2022-23 before accelerating in the out years:
Yet, the Treasury has forecast falling real wage growth next financial year and zero real wage growth the following two years:
Clearly, Treasury's wage models are whacky and seem to assume that higher levels of immigration drive higher wage growth: the polar opposite of Australia's empirical experience.
That said, I am pleased that the Treasury has forecast low wage growth, given it can now be used to defuse employers' incessant scaremongering over labour shortages and wage spikes.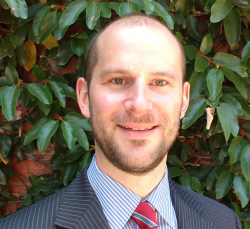 Latest posts by Unconventional Economist
(see all)