The ferrous complex calmed down a little yesterday after Chinese regulatory intervention but oftentimes it takes more than one hammer to hit the iron ore nail so expect further moves. Spot eased. Paper firmed overnight. Steel waltzed straight through:

In data new, Brazilian April exports were soft as expected, up only 7.5% over the year. It has a lot of heavy lifting ahead if its going to hit targets: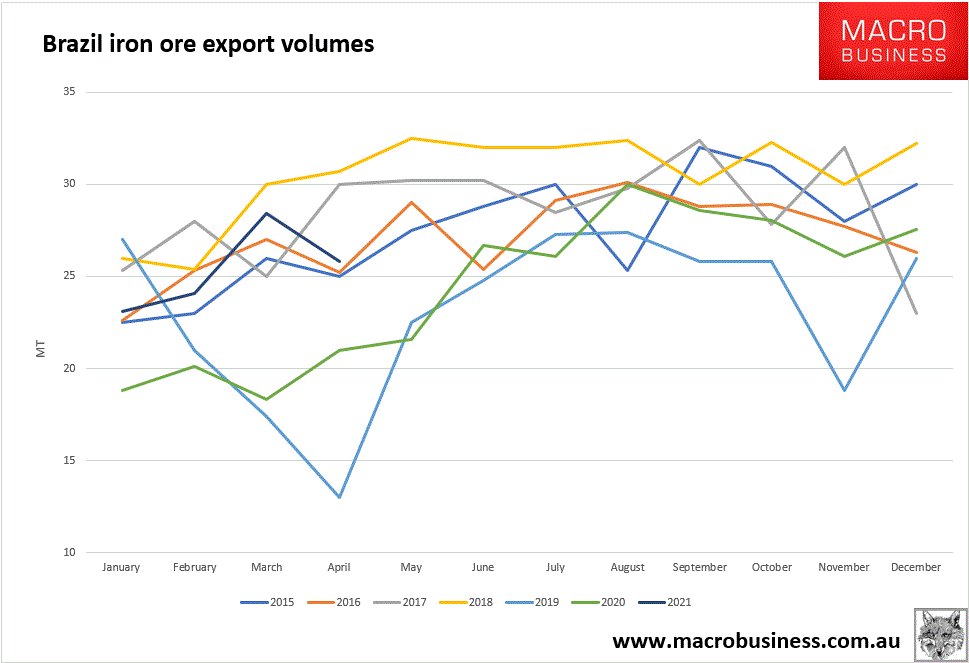 China released its 2020 census results. Via Goldman:
1.population census which showed overall population in China grew at an average annual rate of 0.53% from 2010 to 2020, slightly slower than the 0.57% annual rate from 2000 to 2010.

2.Urbanization ratio reached 63.9% in 2020, up from 49.7% in 2010. (2019 population sample survey suggests urbanization ratio at 60.1% in 2019)

3.Gender ratio pointed to ongoing imbalances – the ratio of male to female was 1.05 in 2020, similar to 2010 (vs 1.045 in 2019 based on population sample surveys)

4.Working age population continued to shrink – population aged 15 – 64 years old was 968mn in 2020 based on census, vs 999 mn in 2010 based on the previous population census.

5.By-province data suggests the share of nation wise population rose most significantly in Guangdong province but decelerated the most in Heilongjiang province, pointing to people inflows from northern China to coastal provinces.
That urbanisation rate is well ahead of previous projections and does nothing good to the outlook of absolute people movements in the decade ahead. The recent 14th Five Year Plan targeted an urbanisation rate of 65% in 2025 and we're almost there today.
When the urbanisation rate slows is a policy decision but China is clearly running out of rope to do so.
If the current rate persists, fewer people will be shifted per annum this decade than last. If China elects to slow the rate little to extend the growth benefits, the number of people shifted per annum will fall sharply: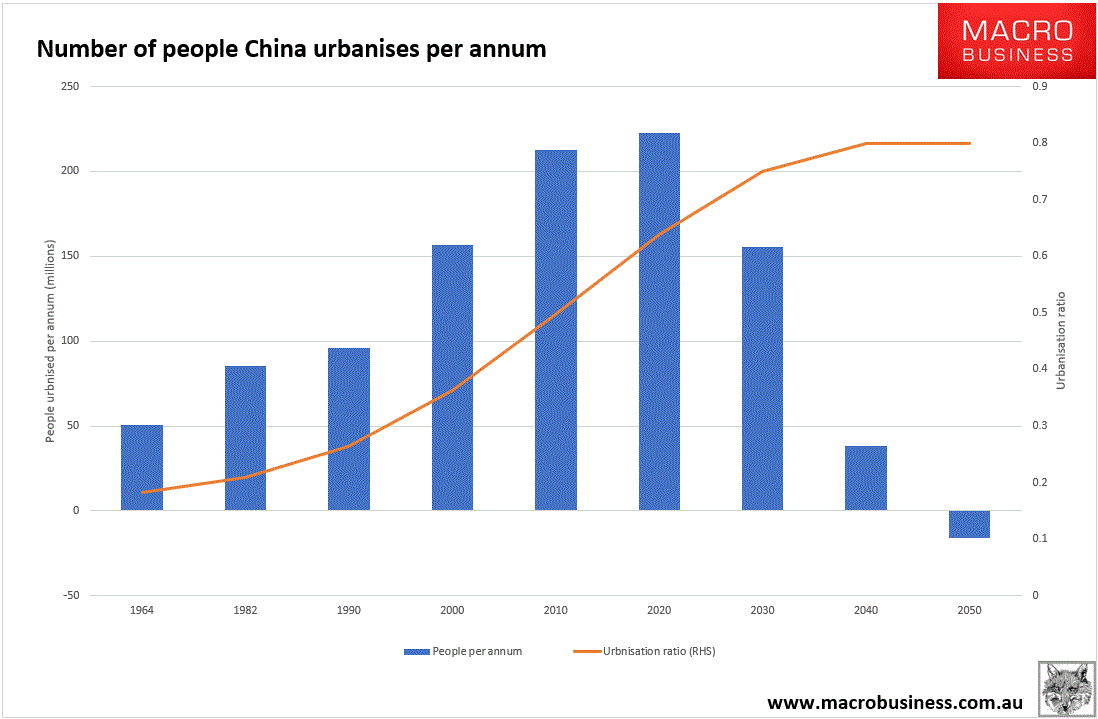 Either way, the one-off build-out of apartments and infrastructure will slow as well.
This really does look like the last iron ore boom.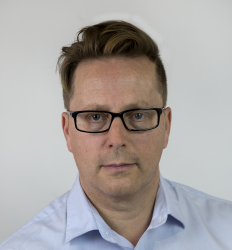 Latest posts by David Llewellyn-Smith
(see all)