Iron ore spot prices jumped again overnight, up $3.05 to $192.70. Platts has more bullishness today:
Iron ore prices have risen to record highs in recent weeks, largely because supply has not been able to keep pace with demand in China, where crude steel production has grown by 30% over the past five years.

Unless China drastically cuts steel output – which seems unlikely as Q1 output rose 16% on year – or global iron ore supply increases significantly, it is difficult to see what will cause benchmark prices to retreat to consensus views of around $100/mt in the next 12-24 months.
Falling steel output is exactly what is coming in my view. It's all well and good to make year-on-year comparisons with high base effects but the truth of that matter is Chinese steel output has launched on the back of two unsustainable phenomena.
The first is stimulus which is already unwinding: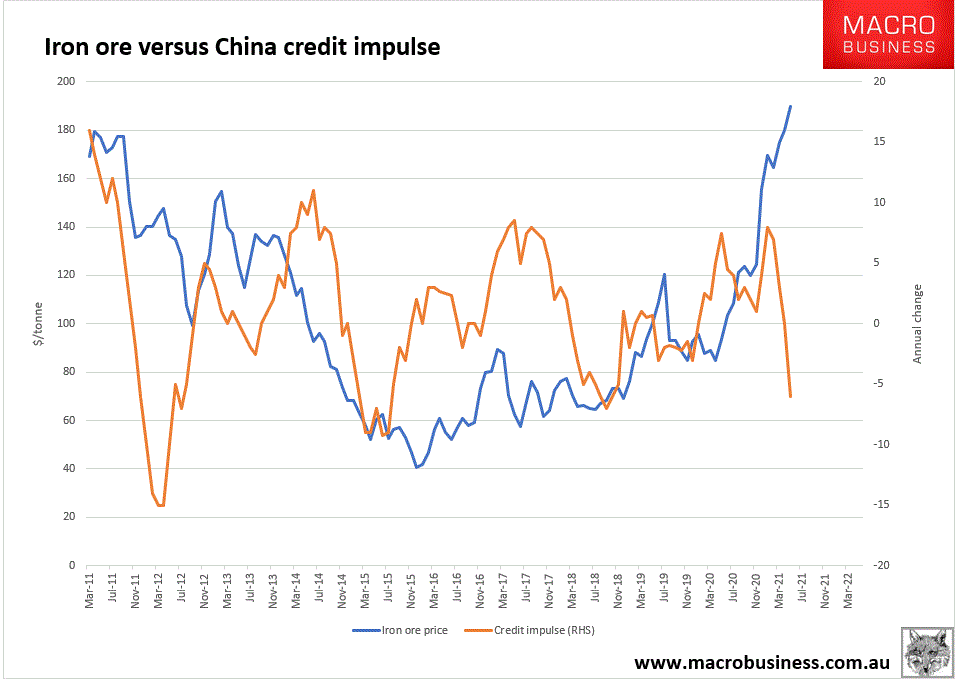 The second is catch-up growth which delivers double the normal growth rate for a while as delayed projects restart alongside new ones. Eventually, skyrocketing completion rates crash exaggerated construction activity back to earth.
My best guess is that this slowdown will begin in H2 this year and accelerate downwards into 2022.
Sell the iron ore rallies remains my view.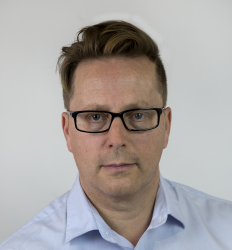 Latest posts by David Llewellyn-Smith
(see all)