The ferrous complex found a bottom yesterday as DXY fell and politics calmed down. Spot fell further. Paper stabilised. Steel has not updated:

Not much in news but UBS has produced a note that looks at China's options to trash Aussie iron ore:
China is concerned about surging commodity prices but what can they do?

For the 2nd time in 2mths (April & May) Chinese Premier Li Keqiang stressed the need to control surging commodity prices as they threaten China's economic growth. Speculation has helped push key commodity prices (copper, iron ore & steel) to record highs, but it is supported by robust underlying demand & restocking. What can China do? (1) Accelerate liquidity/property tightening but this would impact growth. (2) Loosen production curtailments but this conflicts with the environmental agenda. (3) Introduce price ceilings (happened in coal) & further lift futures trading limits but this is not guaranteed to be effective. We have no visibility into the specific actions that China may take, but identify 2 measures that could be used to target specific commodities.

1) Ban/severely restrict steel exports to deflate domestic steel + iron ore prices

China steel demand is strong & inventories are following seasonal patterns but in our view China steel prices are being pulled up by record international steel prices (US HRC >$1,500/t) & export premiums. In April Chinese finished steel exports lifted to the highest level since 2016 (82mtpa annualised +144% vs 2020 average). High steel spreads have incentivised record steel output (despite restrictions in Tangshan) & in turn strong demand for iron ore. If China banned steel exports it would increase supply to the domestic market, pushing prices down & reducing inflationary pressures; this would impact steel spreads, result in a reduction in China's steel production, & in turn reduce iron ore demand & prices. With restocking likely to continue to drive strong ROW steel demand near-term, lower China exports could see ROW steel prices lift further.

2) Sell base metal inventory from strategic reserves (State Reserve Bureau/SRB)

In March (Link) aluminium prices dipped on reports that the SRB may sell inventory to cool prices; Al/Cu prices are now 10-15% higher so the risk of selling is lifting. We see limited signs of real tightness in China metals markets & in the past this has been the main reason why the SRB has sold reserves. But if inflationary pressures continue to rise, SRB sales are an option that would lift near-term supply & likely reduce speculative length/ deflate prices. In our view Al/ Zn reserves are not genuinely 'strategic' and are more likely to be sold to deflate prices near-term. SRB copper inventories are larger (UBSe 2.0-3.0mt) and could have a more material & lasting impact on S&D if sold.

Outlook: Near-term tightness to ease & process to moderate in 2022

Further restocking ex-China may create near-term tightness in Cu & Al & keep steel markets tight but we do not see structural shortages and believe prices will fall in 2022.
The major undertaking is already underway and it is number one: deflate construction. Credit has been severely crimped to developers and local government borrowing has cratered.
Of course, it will hurt growth, but that's OK in the short term. As we've seen many times before, China lurches from deleveraging to stimulus like a metronome. Currently, the pendulum is swinging sharply towards the former and it has plenty of room to keep going as exports and new economy stimulus provide offsets.
Doubtless, that will come to an end as growth falls too far resulting in another reversal.
But not before iron ore is comprehensively crashed.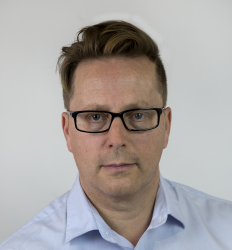 Latest posts by David Llewellyn-Smith
(see all)