It is carnage in the ferrous complex. Yesterday the market was weak. Overnight it crashed limit down:

The culprit is a new brand of sovereign risk to match and defeat Australian warmongering. Iron ore is now at the top of the CCP agenda:
Premier Li Keqiang of the State Council presided over an executive meeting of the State Council on May 19 to make arrangements to ensure the supply and price stabilization of bulk commodities and maintain stable economic operation; determine measures to optimize notarization services to better facilitate the business and benefit the people; pass the "Regulations on the Administration of Pig Slaughter (" Revised Draft)".

The meeting pointed out that since the beginning of this year, due to multiple factors such as international transmission, the prices of some bulk commodities have continued to rise, and the prices of some varieties have reached new highs. We must attach great importance to the adverse effects of rising prices of bulk commodities, implement the arrangements of the Party Central Committee and the State Council, and focus on market changes in accordance with the requirements of precise regulation and control, highlight key and comprehensive measures to ensure the supply of bulk commodities, curb unreasonable increases in their prices, and work hard to prevent unreasonable increases in prices. consumers fee price transmission. First, multiple measures must be taken to strengthen the two-way adjustment of supply and demand. Implement policies such as raising export tariffs on some steel products, implementing zero import tentative tax rates for pig iron and scrap steel, and canceling export tax rebates for some steel products, so as to promote increased domestic market supply. Efforts will be made to adjust the structure and curb energy-intensive projects. Take advantage of my country's rich coal resources, urge key coal companies to increase production and supply under the premise of ensuring safety, increase output from wind power, photovoltaics, hydropower, and nuclear power, and do a good job of ensuring energy during the peak summer. Persist in opening wider to the outside world, strengthen the adjustment of bulk commodity imports and exports and reserves, promote customs clearance facilitation, make better use of two markets and two resources, and enhance the ability to maintain supply and stabilize prices. Second, we must strengthen market supervision. Give full play to the role of industry associations and strengthen industry self-discipline. Strengthen the linkage supervision of the futures and spot markets, and take targeted measures in due course to investigate abnormal transactions and malicious speculation. Strictly investigate and punish activities such as reaching agreements to implement monopoly, disseminating false information, driving up prices, especially hoarding, etc., and publicly expose them. Third, we must maintain the stability of monetary policy and the basic stability of the RMB exchange rate at a reasonable and equilibrium level, and rationally guide market expectations. Help market players, especially small and micro enterprises and individual industrial and commercial households, cope with production and operation difficulties such as rising costs. Implement the tax reduction and exemption policies for small and micro enterprises and individual industrial and commercial households, and fully refund the incremental value-added tax credits for advanced manufacturing enterprises on a monthly basis, and streamline the procedures for enjoying preferential tax policies. Implement direct monetary policy tools, increase re-lending and rediscount to support inclusive finance, implement policies such as small and micro enterprise financing guarantees, fee reductions, and subsidies, and guide banks to expand credit loans.
I think it fair to say that this is the end of the boomlet. Although these measures are not particularly threatening short term, they are enough to create a sovereign risk to the downside which matches and neutralises recent worries around Australian warmongering. That will weigh against any sudden restocking by steel mills that might have offset increasing supply.
Don't get me wrong, my basic outlook is unchanged. Seasonal price weakness through June followed by another price rally in July/Aug. However, the odds favour the top being in with the full might of Beijing staring down astronomical prices.
September may shape as the crunch month for a major move lower. Prices nearly always get thumped in Q3 but this year it coincides nicely with the 9-12 month post-peak timeline in credit impulse and the coming fade in catch-up growth.
But stay nimble. This market is driven by uniquely colossal and febrile forces. It may happen a bit sooner or a bit later.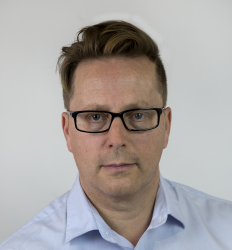 Latest posts by David Llewellyn-Smith
(see all)