Australia's personality disordered PM is up to his old tricks today. As the China-Australia relationship plumbs new depths he turns on gaslighting for locals and the CCP alike :
The Australia-China relationship is fine, said ScoMo.
The trade war on Australia is more "dance than bite."
Which is rubbish, of course. Despite great headline numbers, the export relationship is narrowing at a spectacular rate. Only LNG and iron ore are left untouched and they are under attack.
Indeed, the rate at which the Chinese economy is slowing, and the speed at which it is planning to shift from Australian iron ore, will have PM Morrison eating his words in 2022. Especially since students and tourists won't be back, either.
I'm OK with that. Let's divorce the evil CCP as soon as we can. The issue is that Morrison's disorder manifests daily as tactical political victories at the expense of long-term strategic planning. This has prevented any discussion of an effective blueprint for what comes post-China.
So, when iron ore crashes and China redoubles the political pressure, we'll be more vulnerable than we should be, both to economic weakness and China's fifth column agents who will crow that they told us so.
Not that we get much better from the other side. All Penny Wong managed to do was swallow the Morrison bait:
Morrison is warmongering for a kahki election, she said.
"Two of the people most responsible for keeping Australians safe are instead talking tough for political purposes, and in doing so they are playing directly into the CPC's narrative and providing Beijing with the leverage that comes with a sense of inevitability about crisis, conflict and war."
Yes, they are. But they are also triggering a fantastic accelerated divorce from Chinese trade and the CCP influence and bribery that comes with it.
What will Labor do other than kowtow and gratefully receive those Aldi bags full of cash?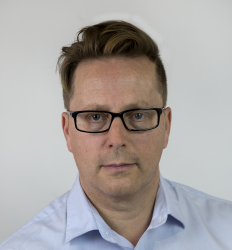 Latest posts by David Llewellyn-Smith
(see all)