Australia's bloated superannuation sector was a major beneficiary of last night's federal budget.
Not only did the budget keep the scheduled rise in the superannuation guarantee (SG) to 12% in place, but it also:
removed the current $450 per month minimum income threshold for the superannuation guarantee;
removed the work test for older Australians to make voluntary contributions to superannuation; and
allowed those aged over 60 to contribute up to $300,000 into their superannuation if they downsize their home.
The inevitable result is that more funds will now flow into the superannuation system, increasing the sector's size relative to the economy.
In fact, a report by actuaries Rice Warner, reported in The Australian, estimated that the superannuation sector will grow in size from around 140% of the Australian economy today to 180% of the economy in the 2040s.
The upcoming o.5% increase in the SG to 10% alone will reportedly "see an extra $5bn a year-plus flow into the sector".
18 months ago, Dr Cameron Murray – co-author of the book Game of Mates – estimated that the number of people employed in the superannuation sector, as well as its cost, rivals that of Australia's total armed forces:
Since 2012 the number of jobs in the super sector has climbed steadily from 48,000 to 55,200 in 2018, while the number of permanent defence force personnel has flatlined around 58,000…

"Super fees in 2018 were $34bn, compared to $36bn for the total defence force, but that figure includes a 19,000 strong defence bureaucracy and army reservists"… [It is] "madness to waste vast economic resources on an unnecessary accounting exercise"…

Only 33,000 staff work at the Department of Human Services, which administers the age pension along with all national welfare programs, including Medicare, Dr Murray said.

"This comprehensive welfare system costs just $6bn per year to manage — one-sixth the management cost of superannuation"…
By syphoning more of Australian's money into superannuation, the system is about to get even more bloated and inefficient.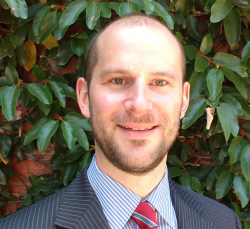 Latest posts by Unconventional Economist
(see all)